What to see in Romania? Is Transylvania worth visiting? What to do in Sibiu and Sighisoara? Is Dracula's castle in Bran interesting? I started asking these questions when I already landed in Bucharest. The decision to go to there was rather spontaneous. Moreover, my first idea was to stay in Bucharest and go to the coast – it changed rapidly and enabled me to explore Transylvania. How to avoid dull tourist classics and discover real beauty of Romania – this is what I'm going to discuss.
Bucharest: in Search of Dirt and Plastic
– As soon as you land in the capital, escape to the north – my friend told me – Interested in Konstanca? Oh no, don't go to this dirty resort!
– But the ugliness is the most fascinating – I responded – I love taking pictures in such places – I was quite sure of my esthetical preferences, but it turned out that Bucharest overwhelmed me with dirt and chaos. It actually started during the flight – non-fiction book by Małgorzata Rejmer, Polish traveller, presented Bucharest in a very negative light. Destruction of old districts, shabby socialist-style facades, marble so dirty that it looked like plastic… Then, when I arrived, the picture was completed with noise and exhaust fumes from traffic jams. In addition to that – July and real, overwhelming heat.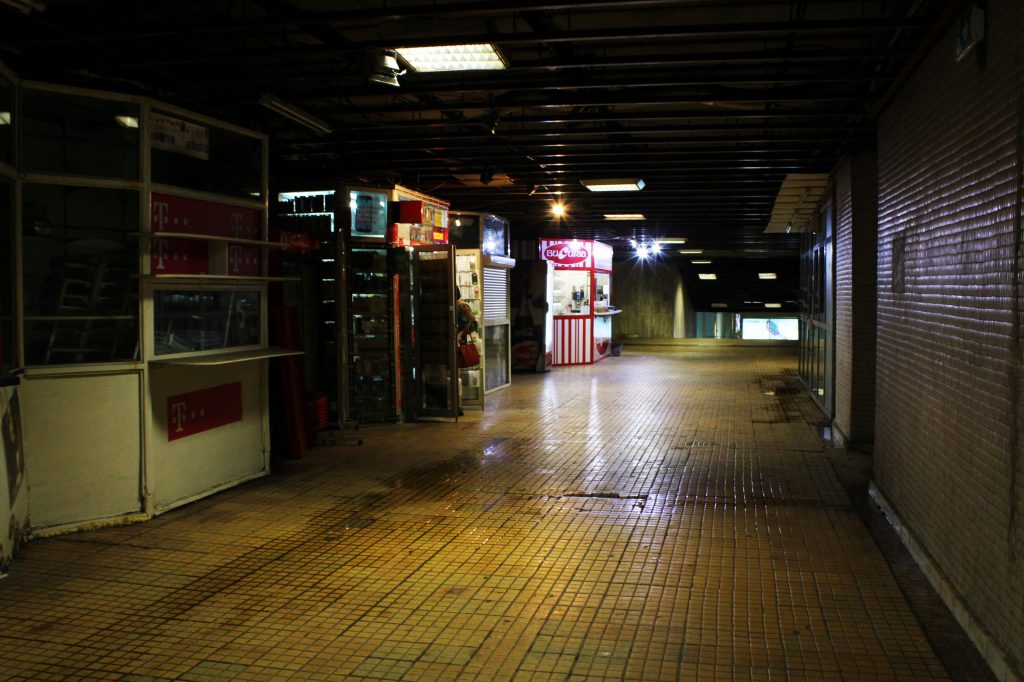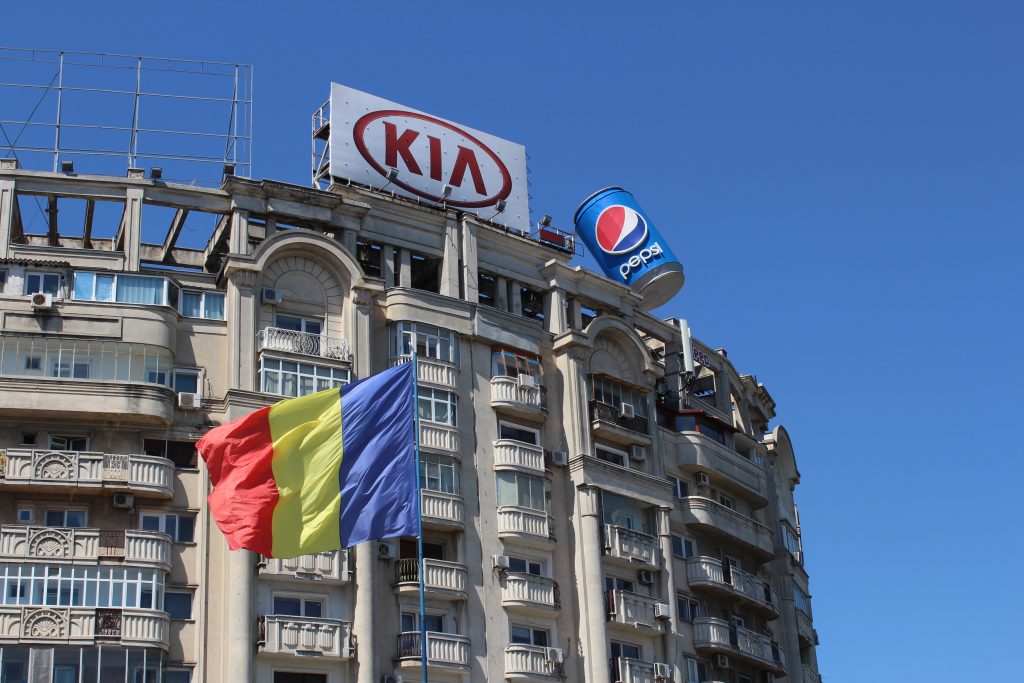 My first idea was to stay in Bucharest for couple of days and then go to the coast. Two hours in Bucharest were enough to forget about my flight back, pack my backpack and head to the north. The next morning I was at the train station – together with two medicine students from Belgium. I met them randomly at the metro station. Enthusiastic about my spontaneous escape, I bought train ticket to Brasov.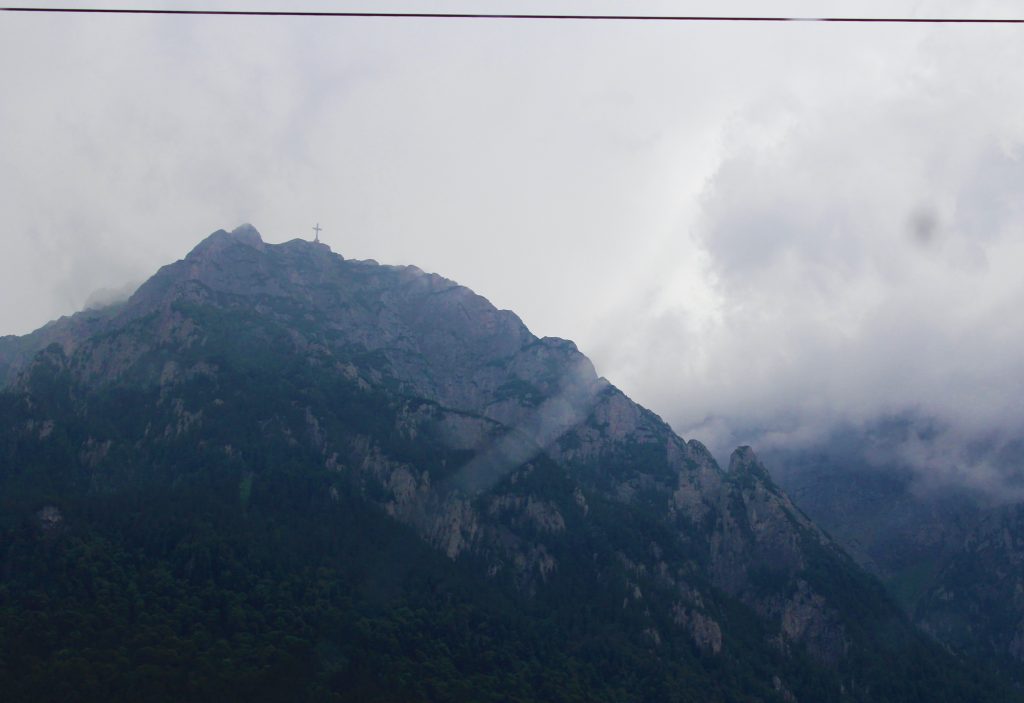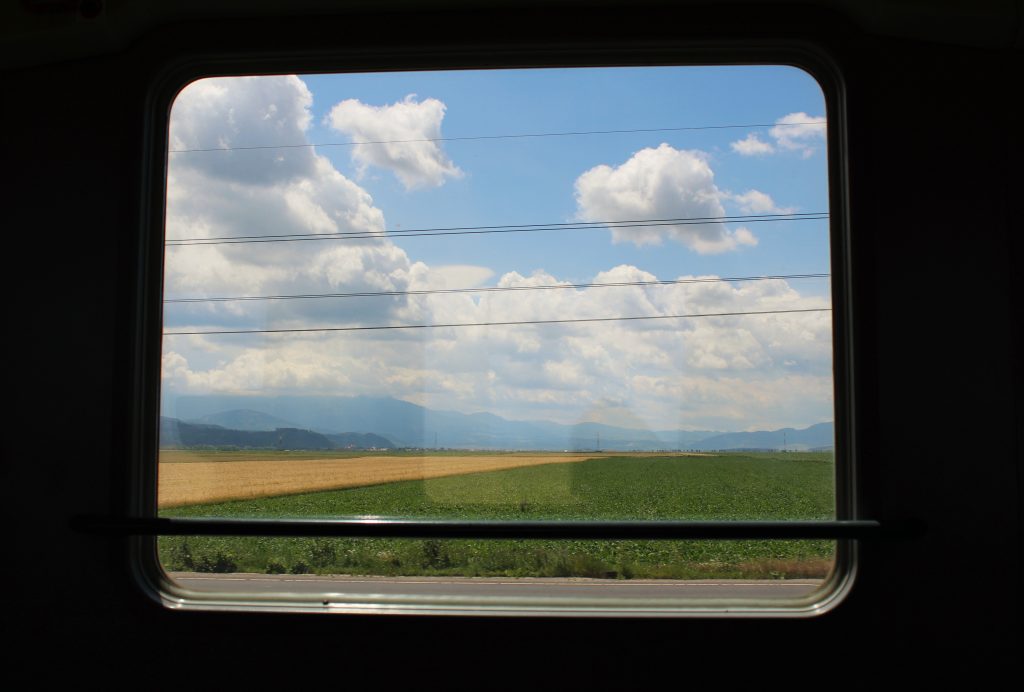 Brasov: Mountains and Monuments
Three-hour train trip through magnificent Carpathian mountains and here we are – Brasov welcomes us with Hollywood-like lettering on the top of the hill. This city is an evident opposite of dirty Romanian capital – green, calm and full of stylish, old architecture. Even though at the first glance it seems like communist era didn't influence Brasov a lot, even this name didn't survived! The City of Stalin – yes, this used to be an official name of Brasov for couple of years. Luckily, now Brasov is Brasov once again: full of relaxing cafes and surrounded by the mountains also encourages to go hiking (or just stay in the city center and order another macchiato). Some compromise between hiking and staying lazy is using funicular to get to the top of the mountain. I am quite shy to admit we were so relaxed that even didn't use this opportunity.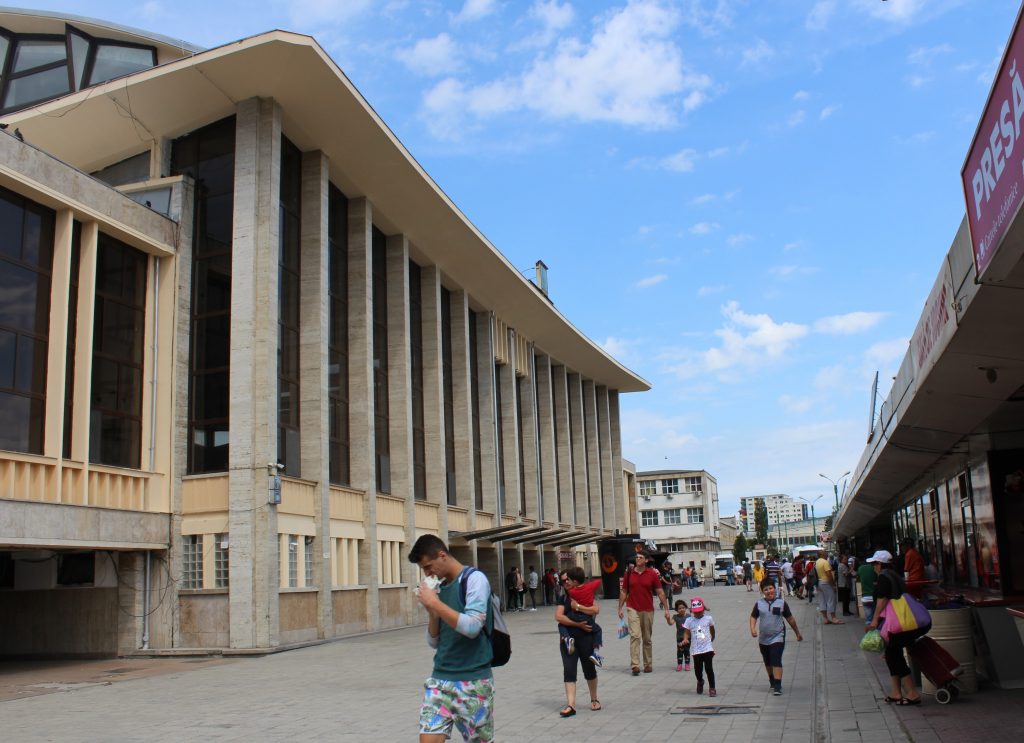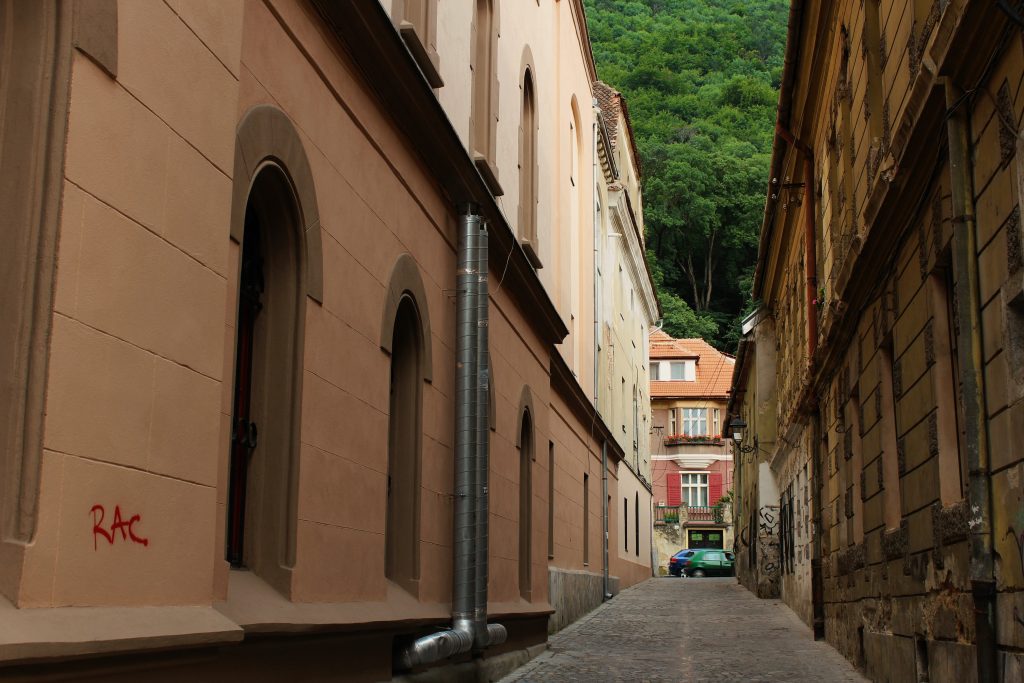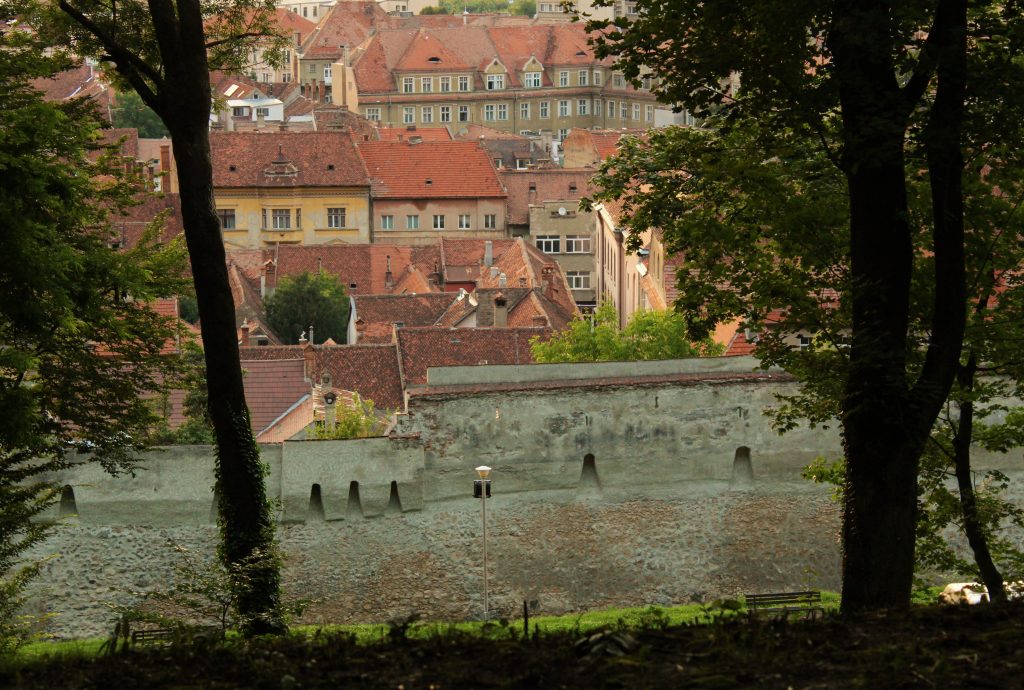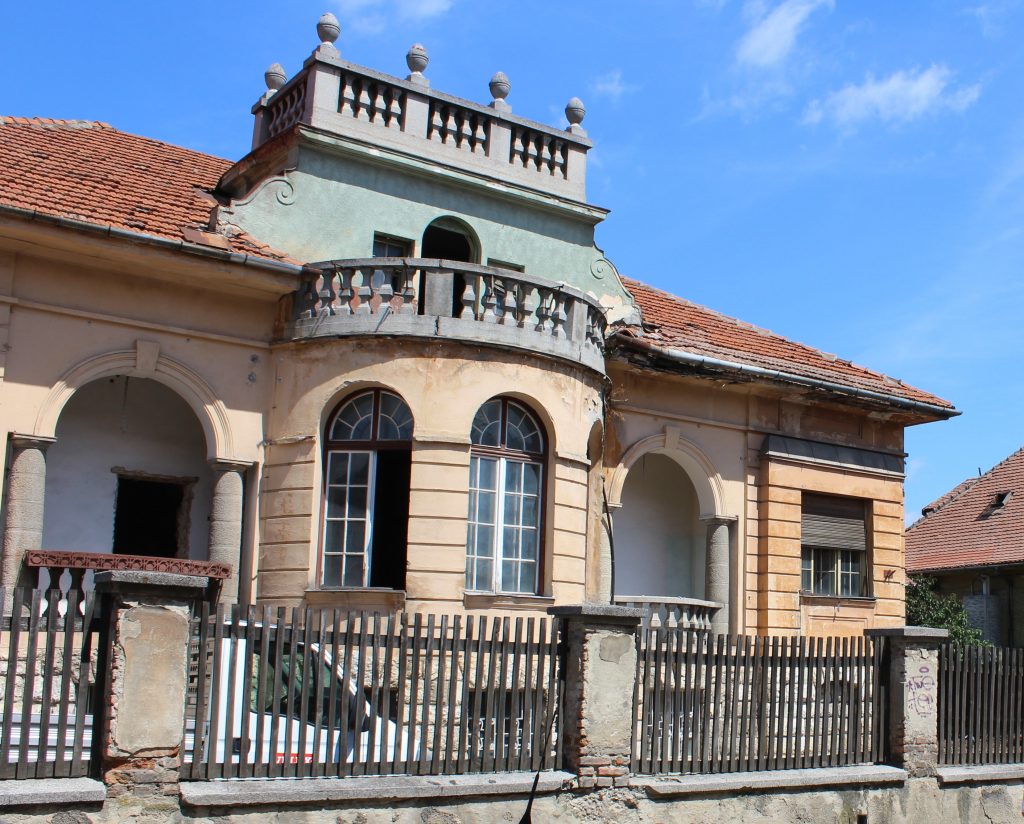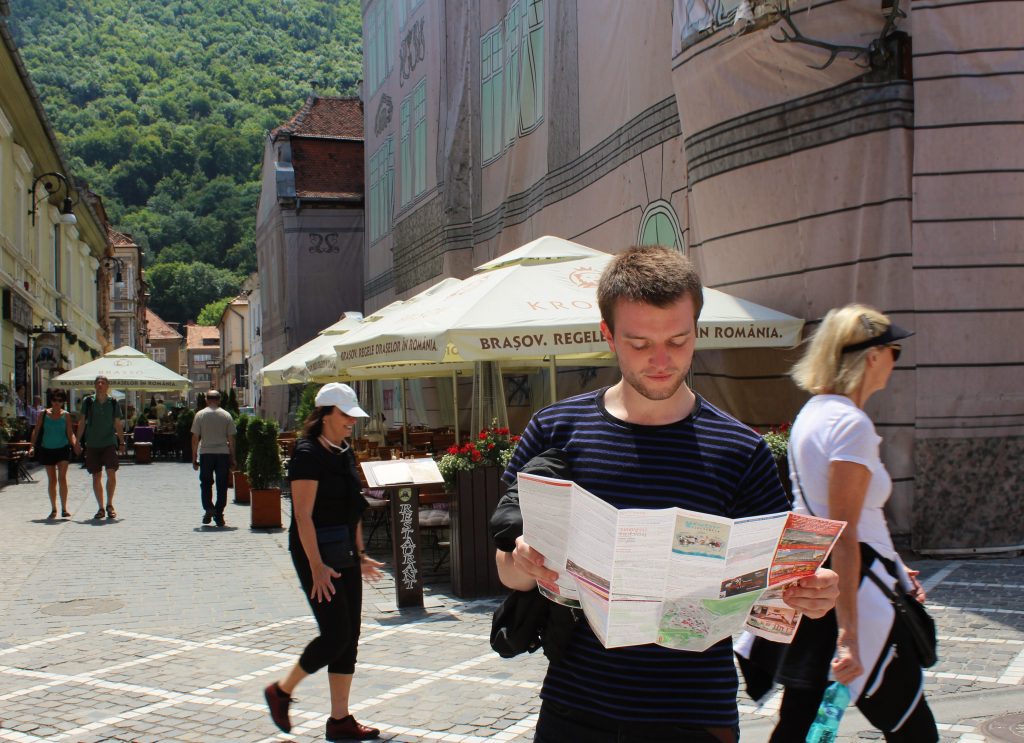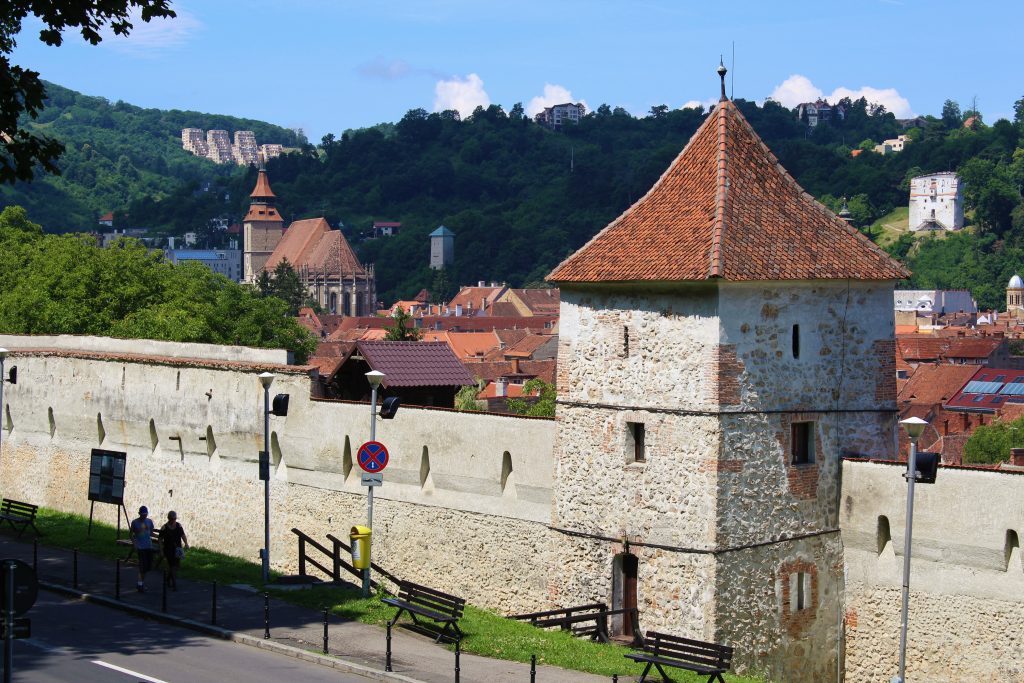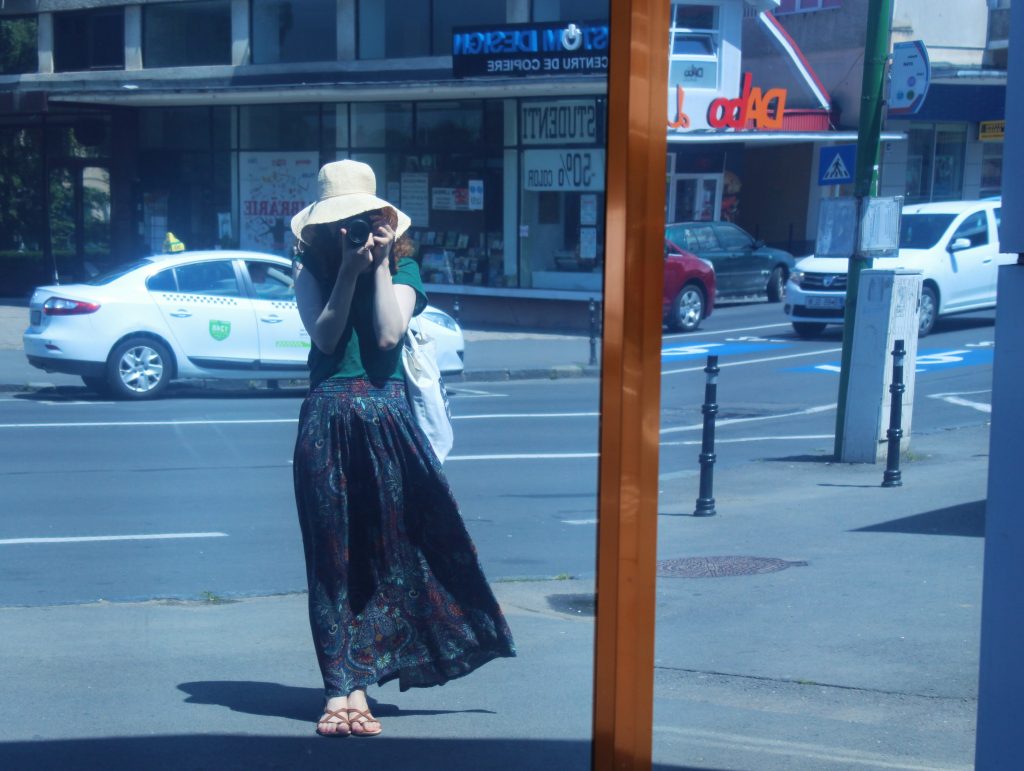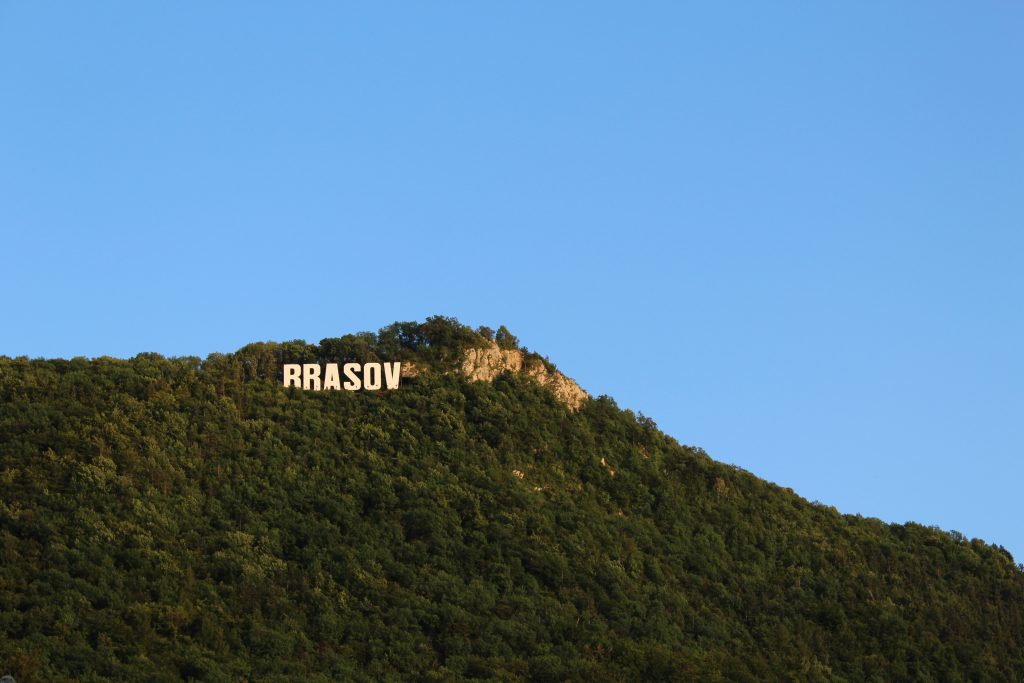 Bran – One of Tens Unique Drakula Castles
Unique Drakula Castles in Romania are quite popular. One of them is located in Bran near Brasov and I went there just because the other people from our hostel decided to go. No doubt it was fun, but just because of them, not thanks to the castle. To be honest the most interesting thing about Drakula's residence was related to… the other tourists, compulsively taking pictures of everything, including themselves. Do they really watch these pictures later? Well, I'm curious about it, but on the other hand I don't have much to watch by myself, I was too lazy to photograph both monotonous exposition and the castle itself. Contrariwise, the town of Bran turned out to be quite fascinating. I got enthusiastic about bizarre mixture of old houses, strange constructions of electric cables, stands with trashy souvenirs, kiosks and kebab houses. This mix no doubt deserved capturing and this is what I did – this "shadow part" of popular tourist classic turned out to be more fascinating than the obvious castle.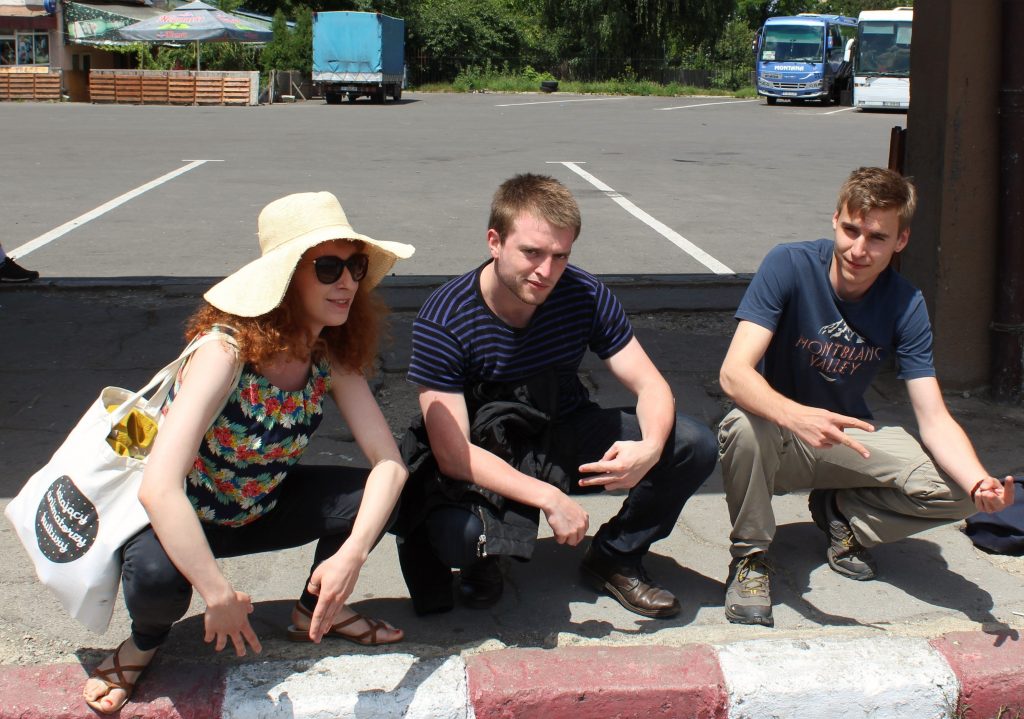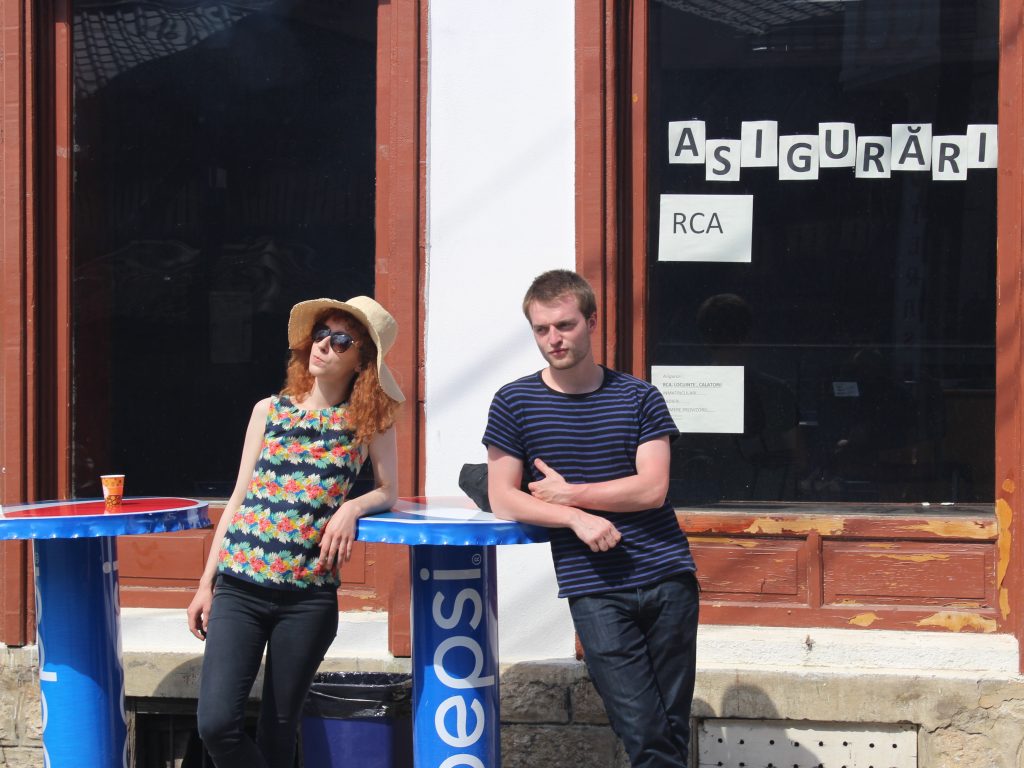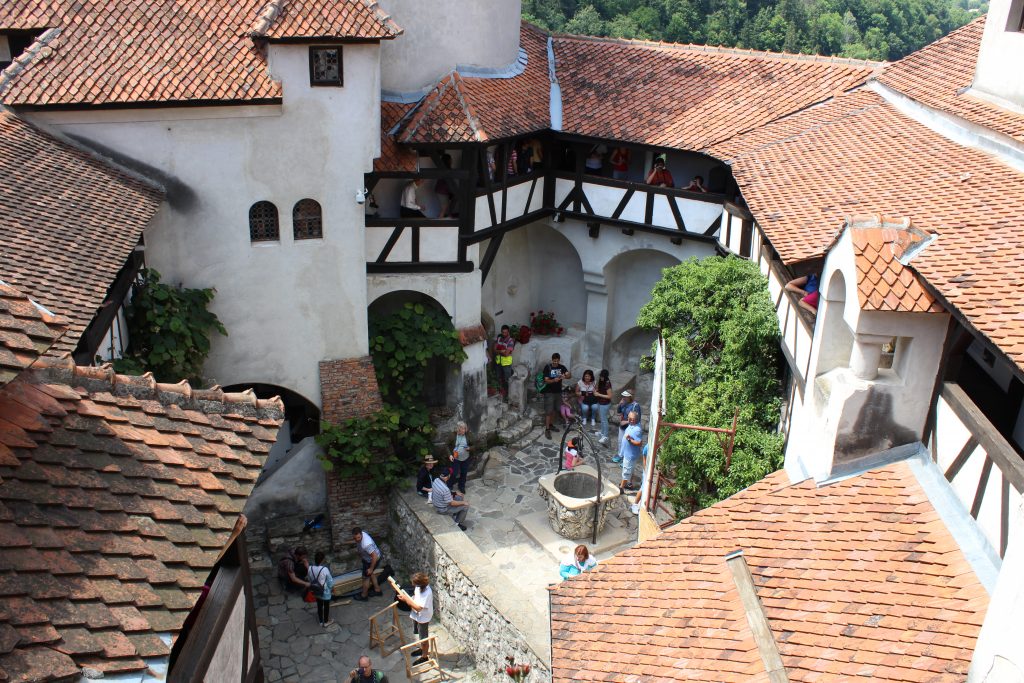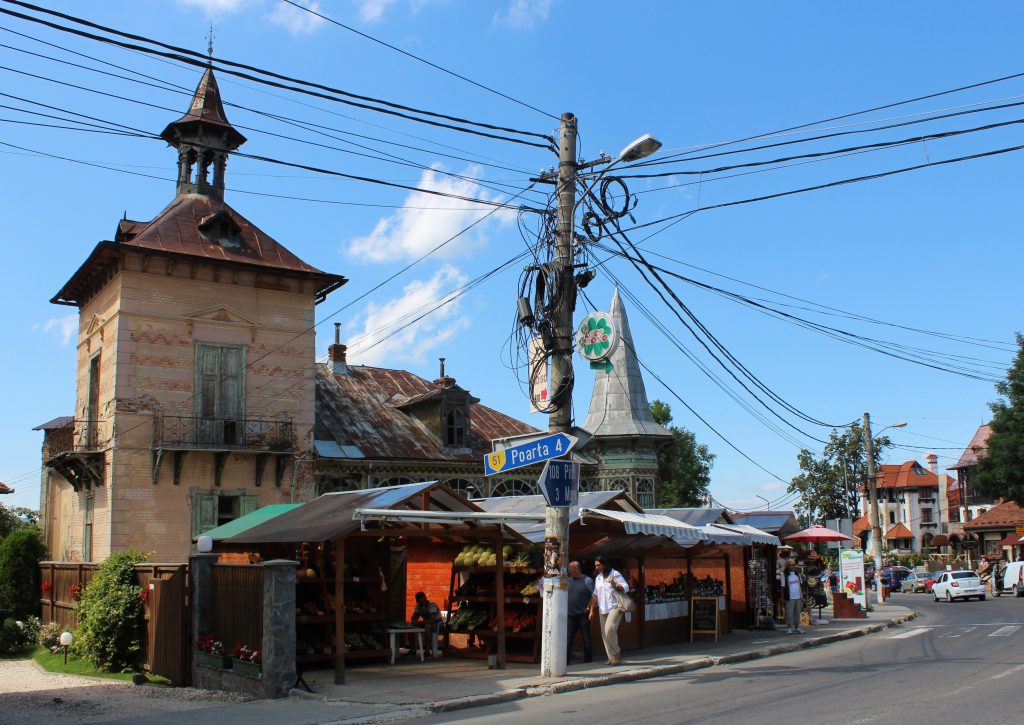 Sibiu – Cultural Heart of Transylvania
Have you ever heard of Sibiu before? I haven't, this is why I didn't intend to go there. The reason for changing my decision was actually very prosaic – lack of free beds in the only youth of Sighisoara. I literally jumped to the train just before it left, joining my Belgian mates who wanted to visit Sibiu. This decision turned out to be very beneficial – Sibiu, former European Capital of Culture, impressed me with its beauty. Nicely renovated old town, large collection of paintings in Brukenthal Museum and general climate of summer laziness encouraged me to stay there for longer than I expected. I spend many hours just reading in the local park.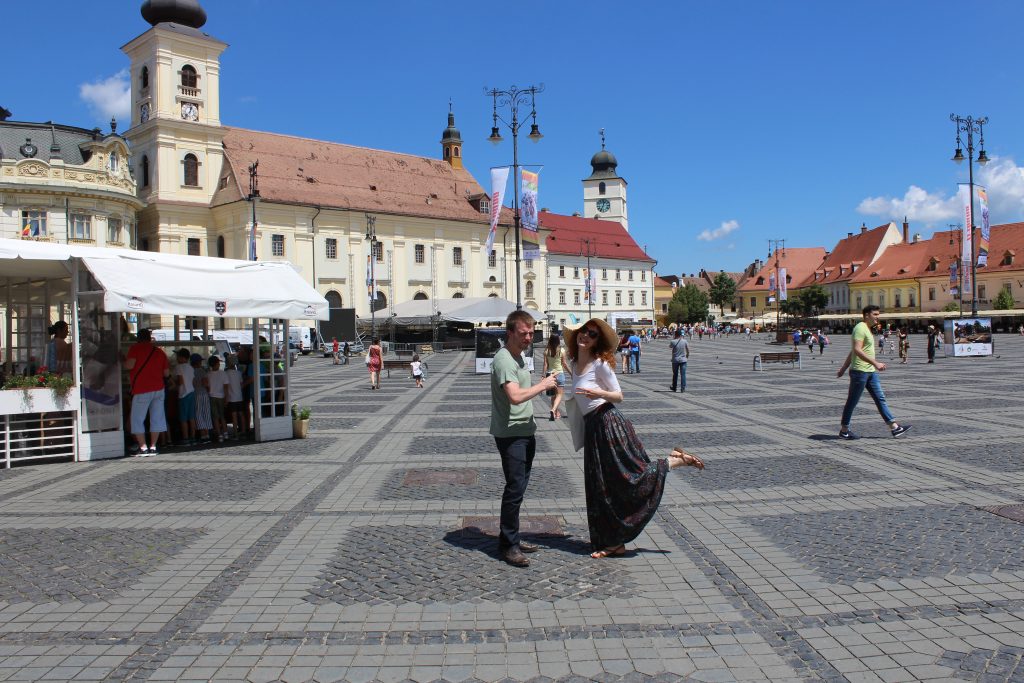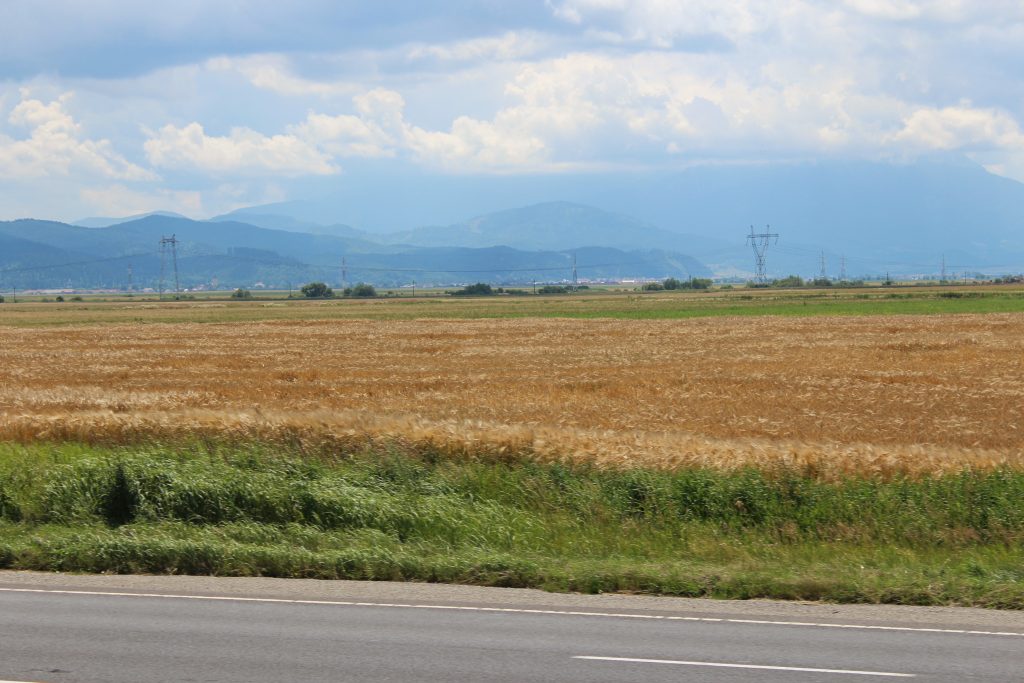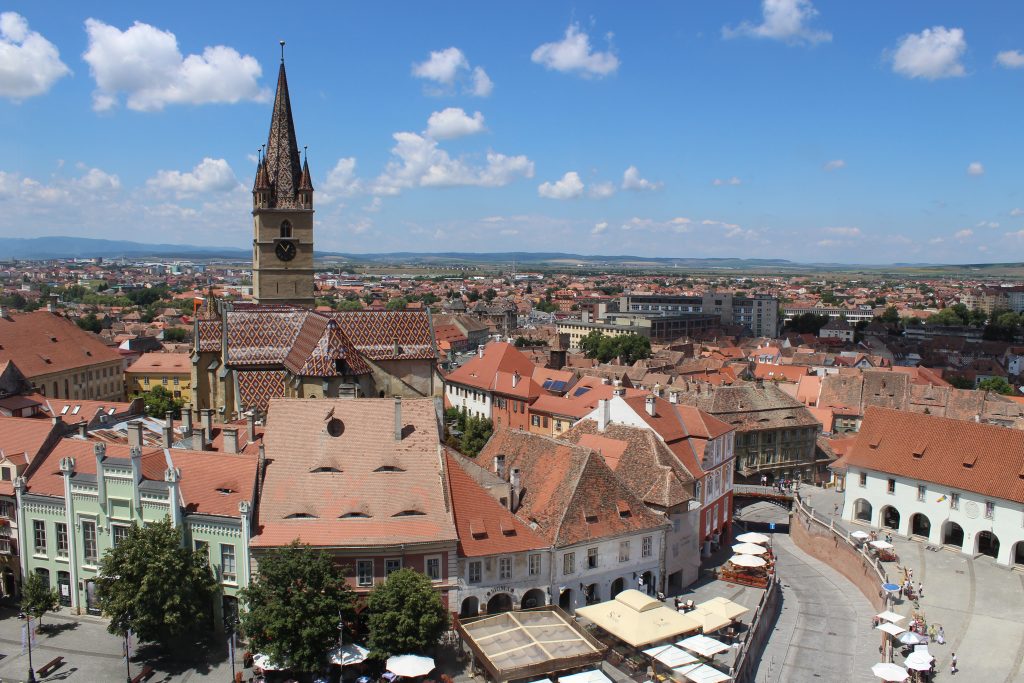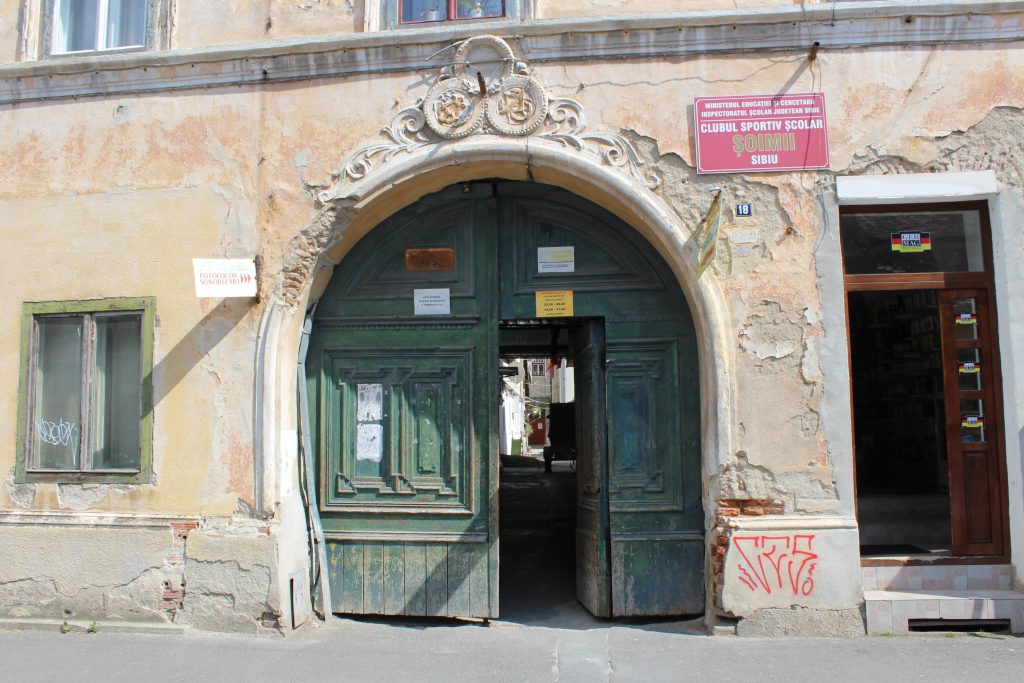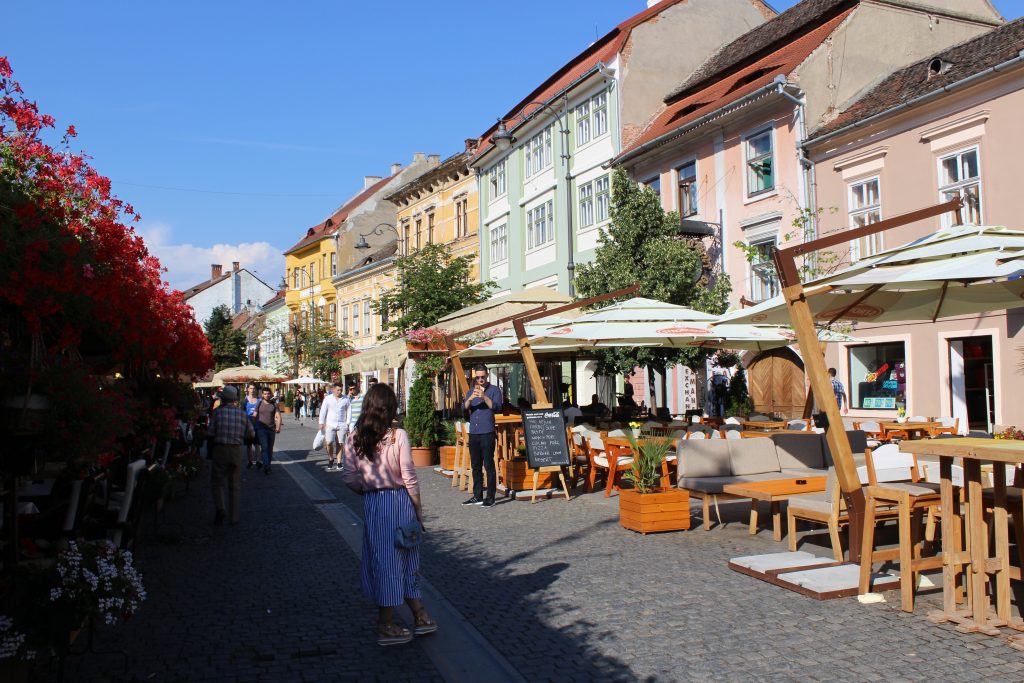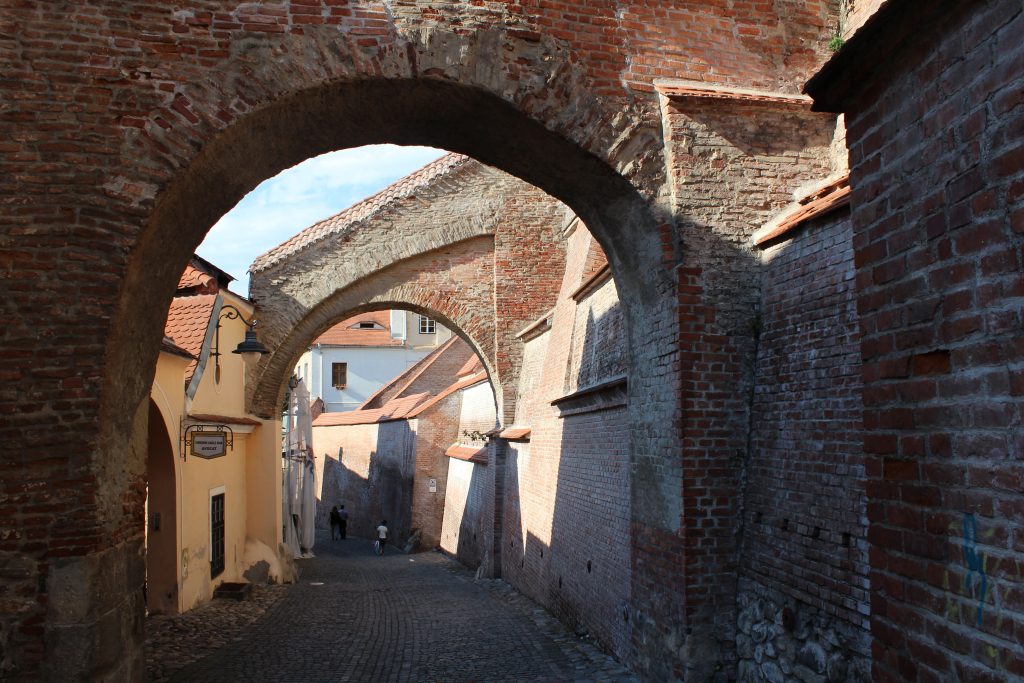 Robert Kaplan, writer and traveller, describes his stay in Transylvania as "entering Center Europe through the kitchen door". Well, of course Transylvania is not Balkan at all – the oldest cities were founded by the Saxons. Moreover Austro-Hungarian influence is evident and easy to spot, what actually makes me feel like at home. But "kitchen door"? Please, don't say so! Transylvania is not worse, it's charming, picturesque and cool.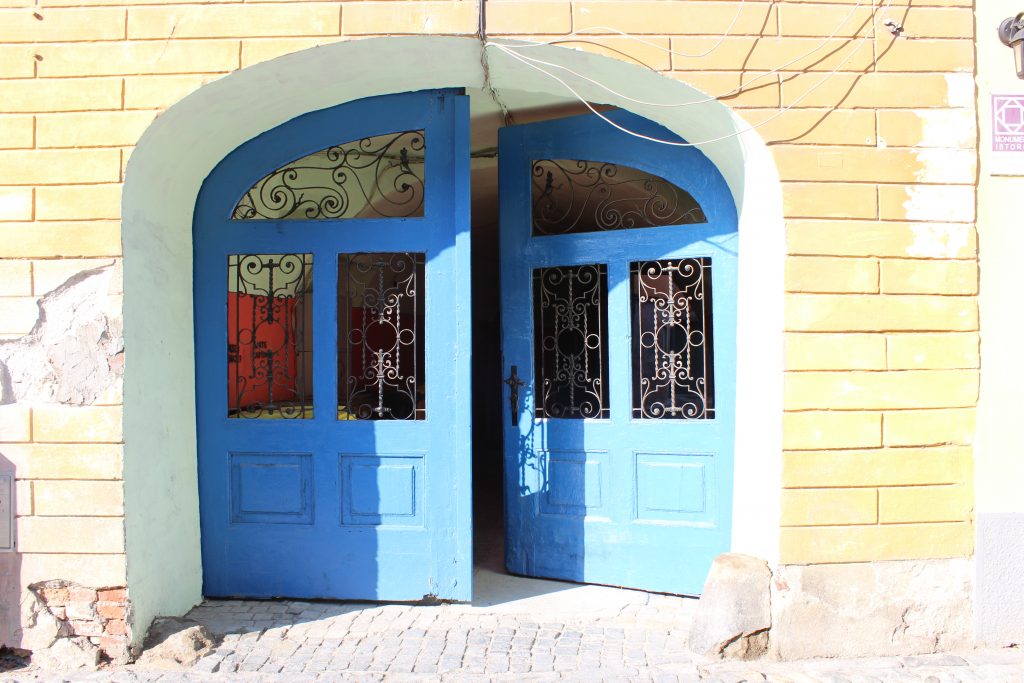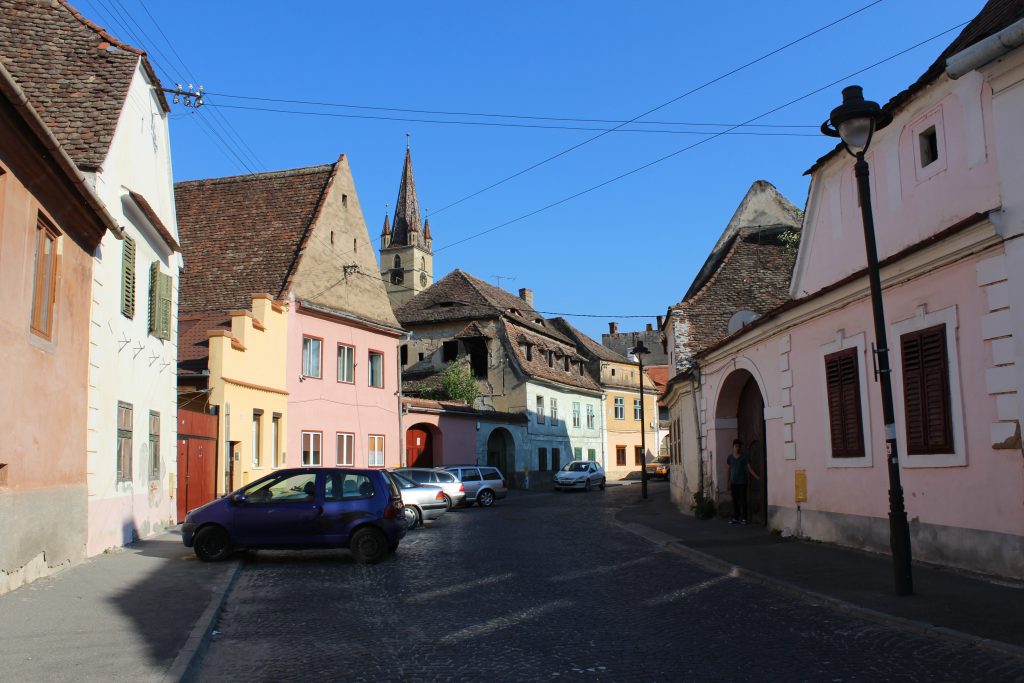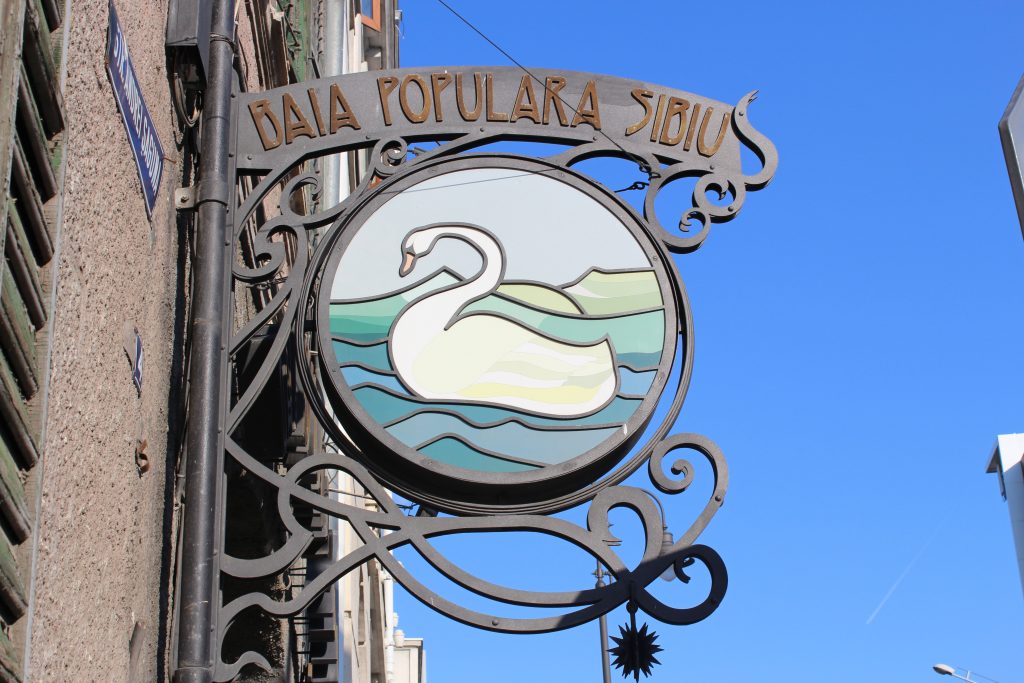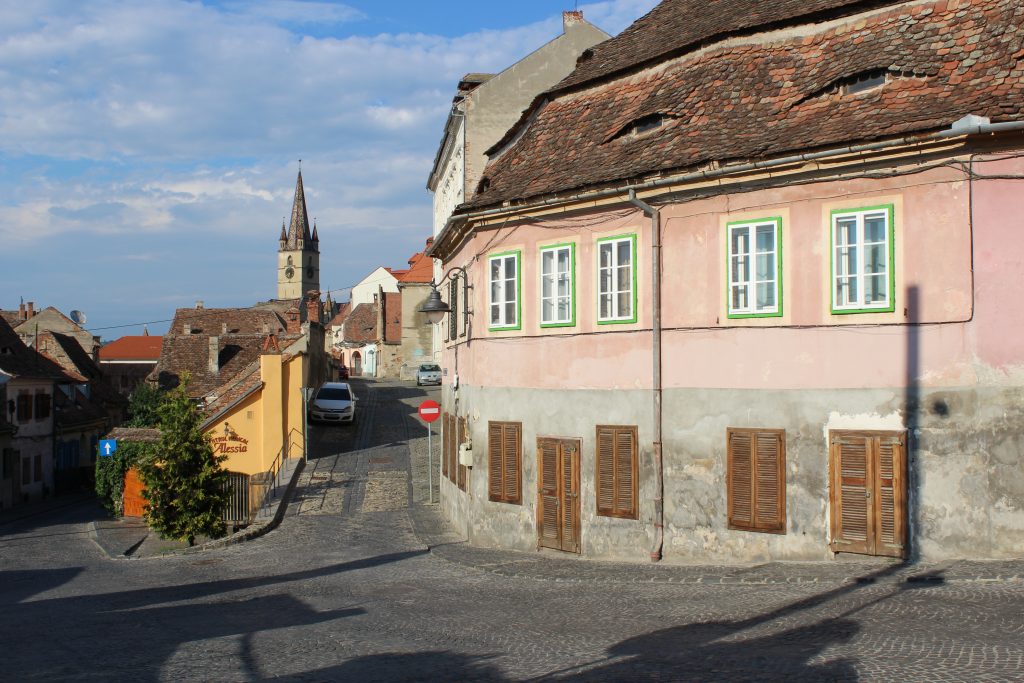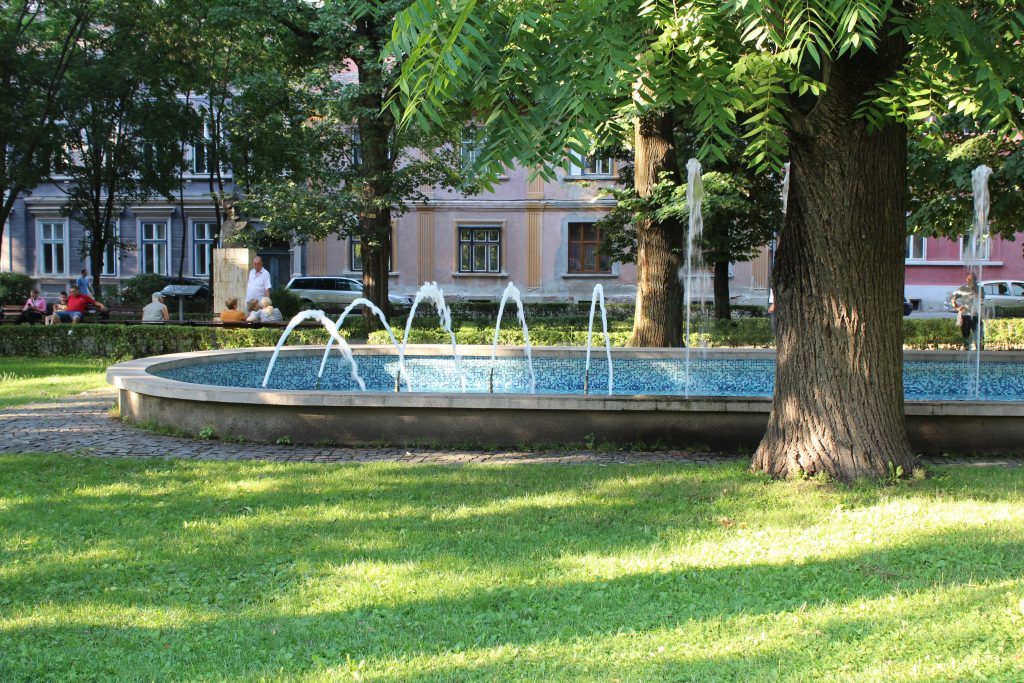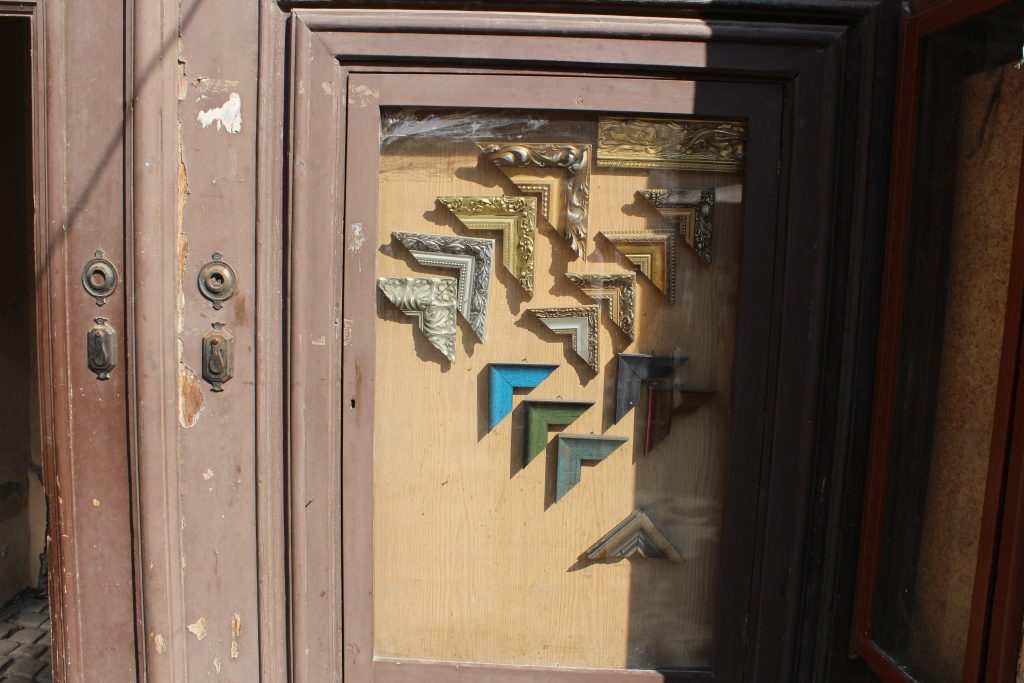 Sighisoara – Too Beautiful to Deal with
Sighisoara is well-renovated medieval town with colourful houses. 100% beautiful.  This beauty is so evident that there is no need to spend there more than couple of hours. The photos are not surprising at all – only perfect colours and picturesque surroundings. Sticker with David Bowie turned out to be rare exception. I was quite surprised by the fact that I didn't like Sighisoara that much – so if you have long way to get there, maybe you can just skip it. All in all, it took 5 hours by train from Sibiu to get there and the connections were not frequent.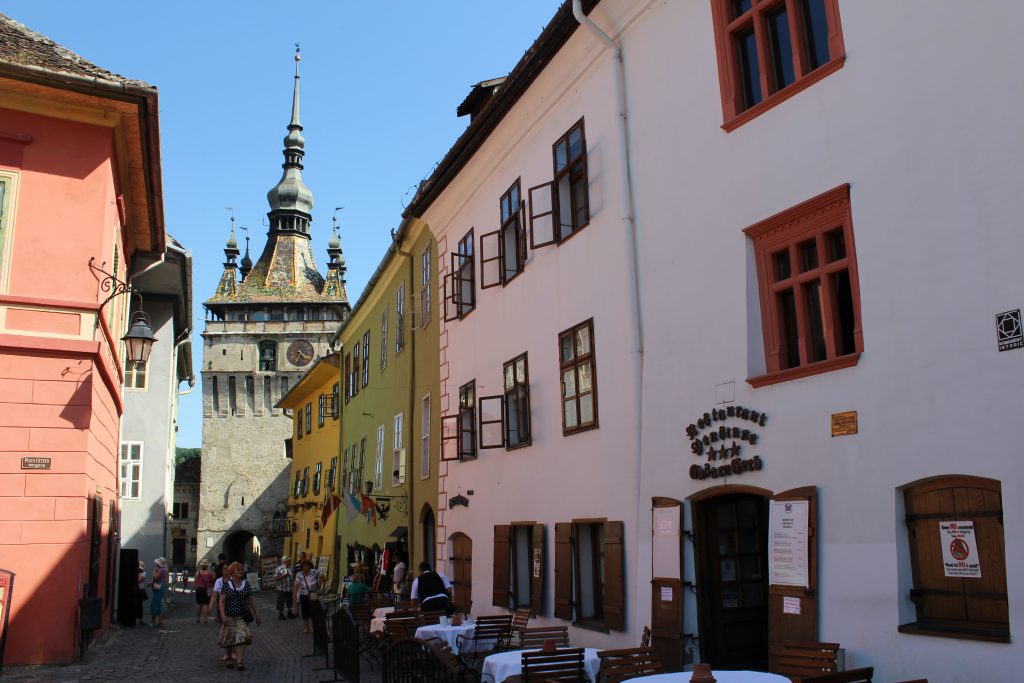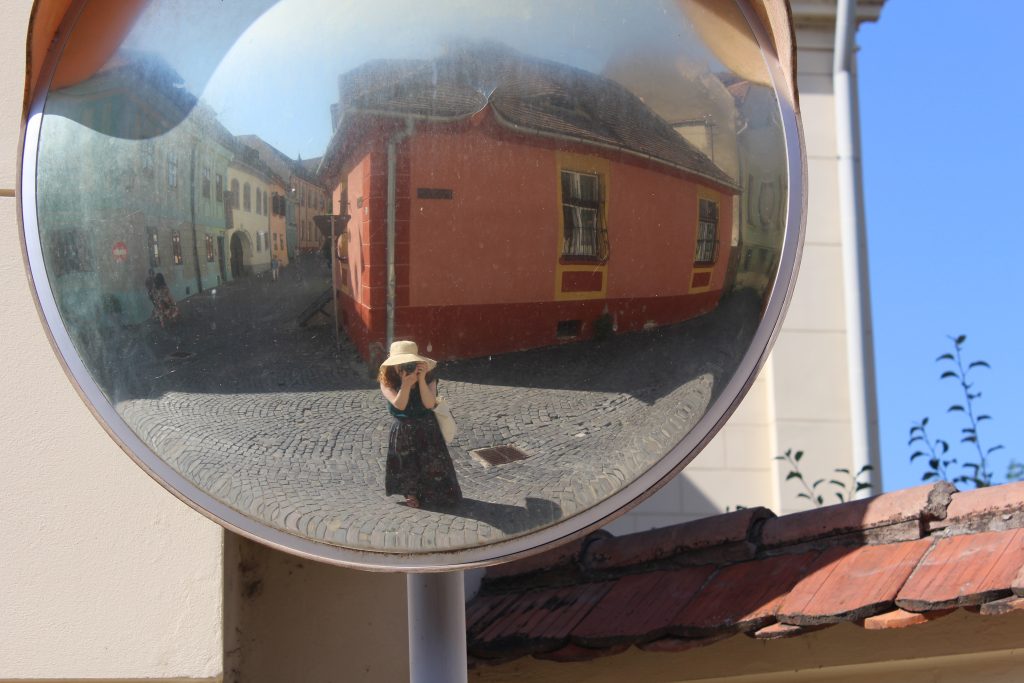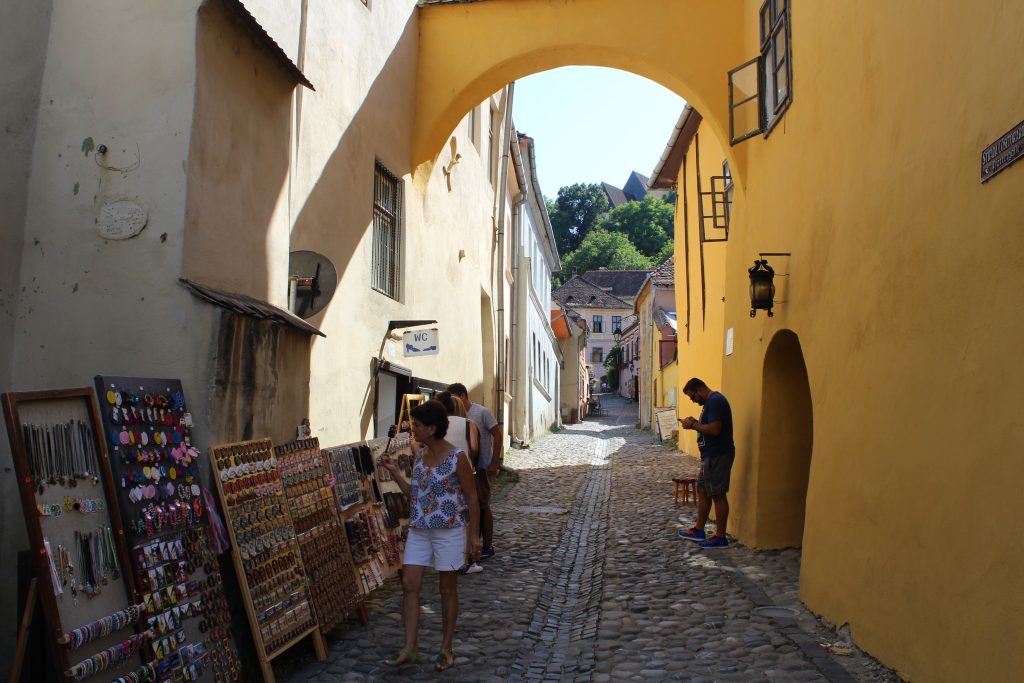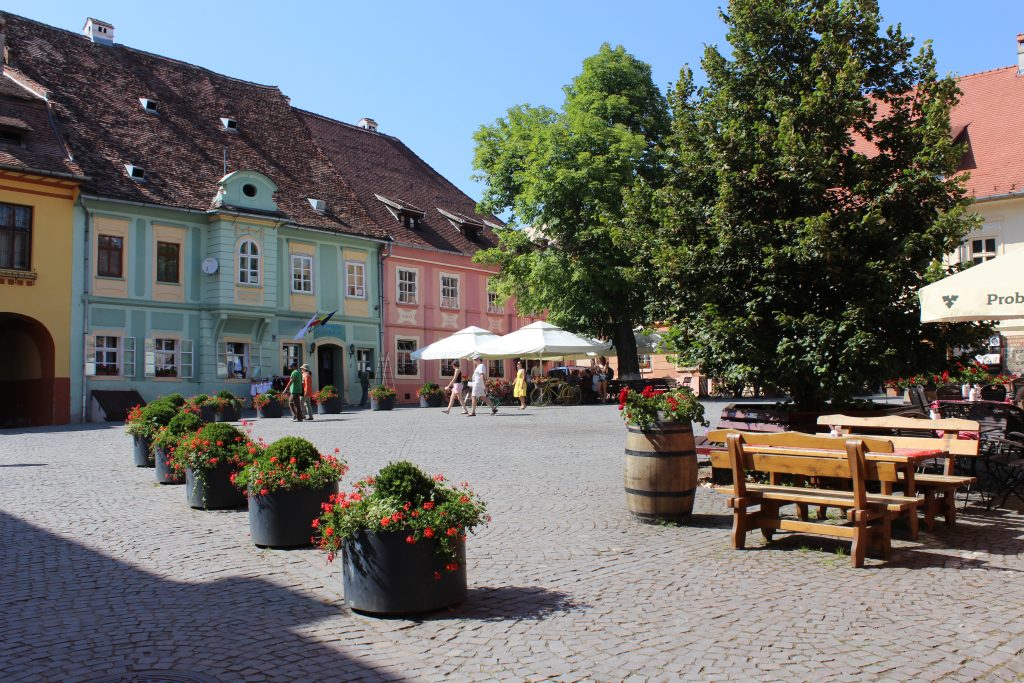 Personally, I don't regret, because just by chance I met two groups of Polish tourists – spending an evening in the fortress with a good company was definitely worth it. In the fortress or rather – in the cheap camping in the surrounding district. All in all, definitely nice place to see the sunrise – it was magical. Artistically though – I would rather recommend you to explore Cluj-Napoka.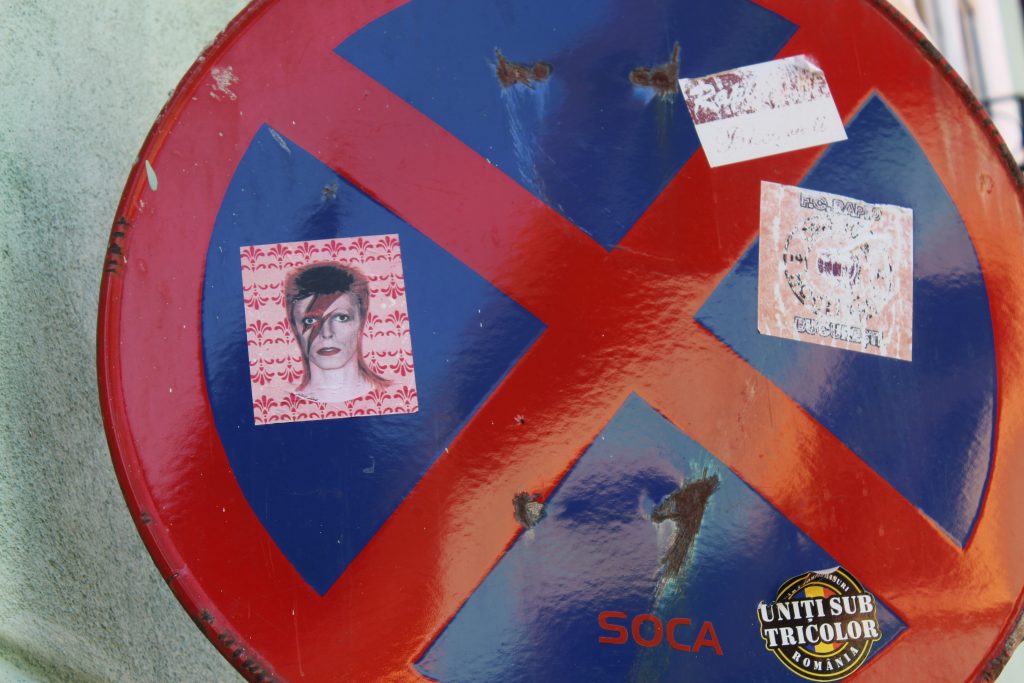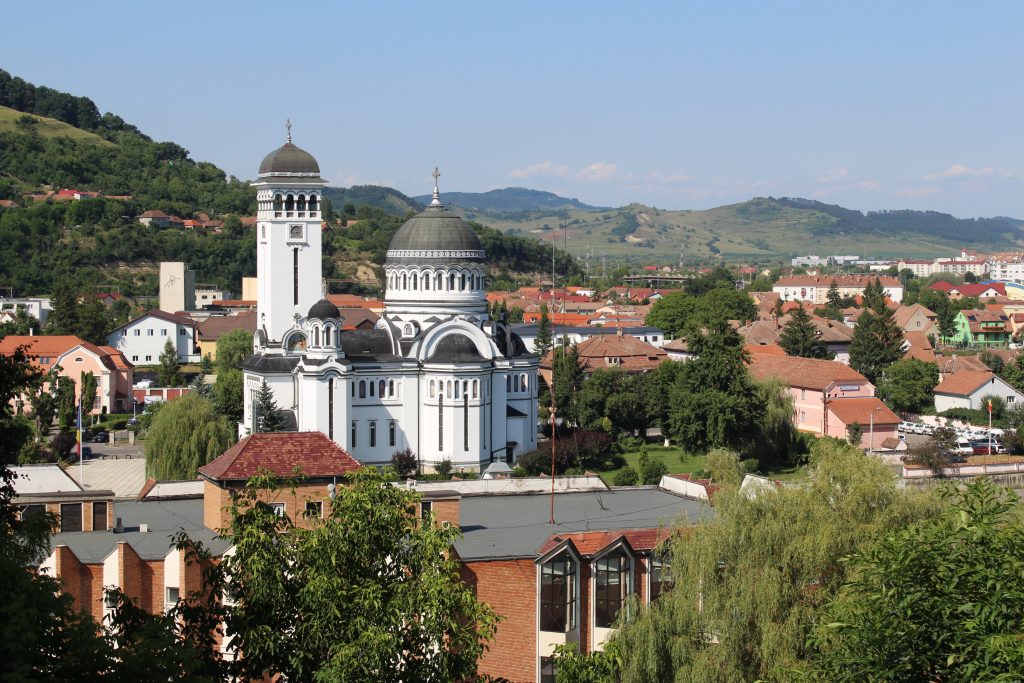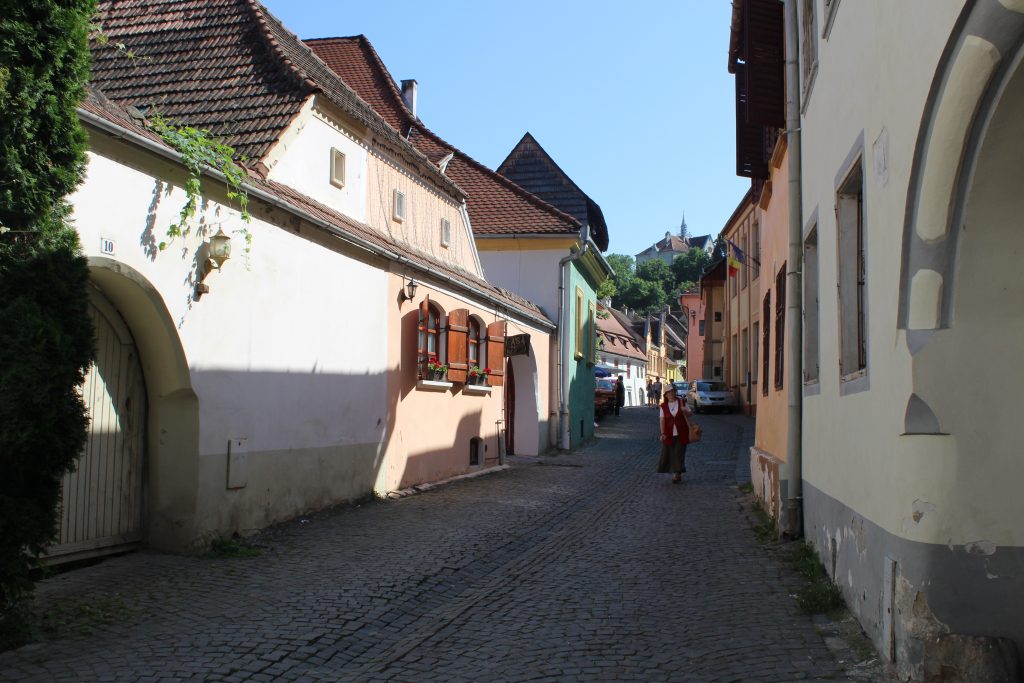 Cluj – the Capital of Students
Cluj. What to do in Cluj? The city located in the north of Romania is not typical tourist destination. One of the British travellers described it as "dream city for travellers with contemplative personality. Crowded with students, full of impressive monuments, it could be Oxford of Eastern Europe". In the other hand in the recent movie "Exam" by Cristian Mungiu it is sometimes presented as dirty, provincial and corrupted. Probably the truth lies in-between, but personally I fell in love with this stylish and alternative city, its calm Central Park, rainbow cultural center located in former office of Jewish commune. In addition to that – plenty of street art and cool cafes.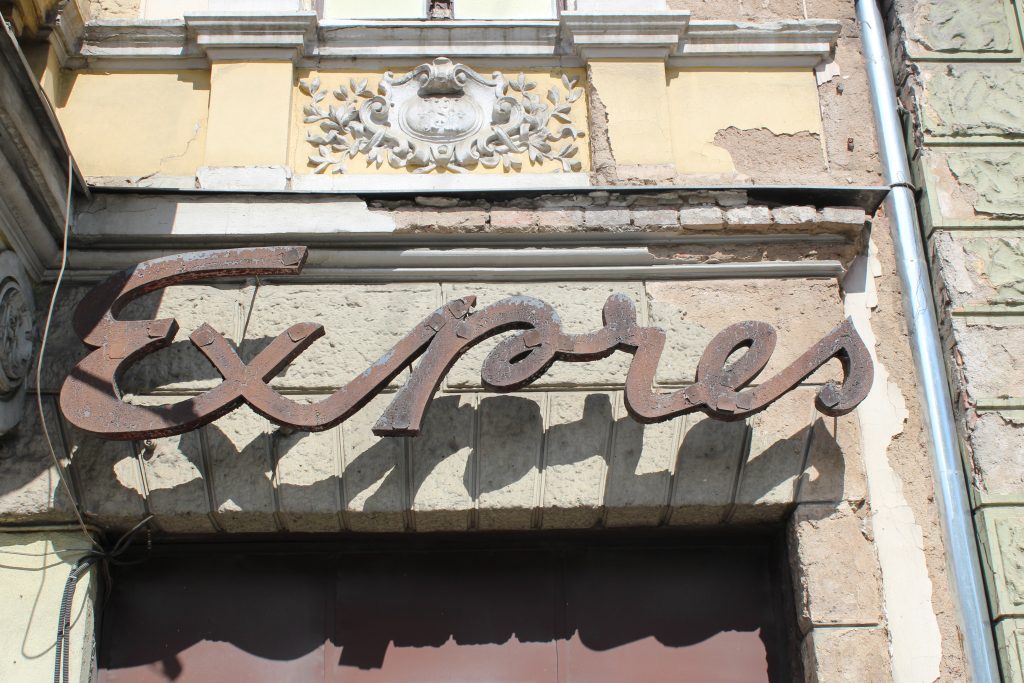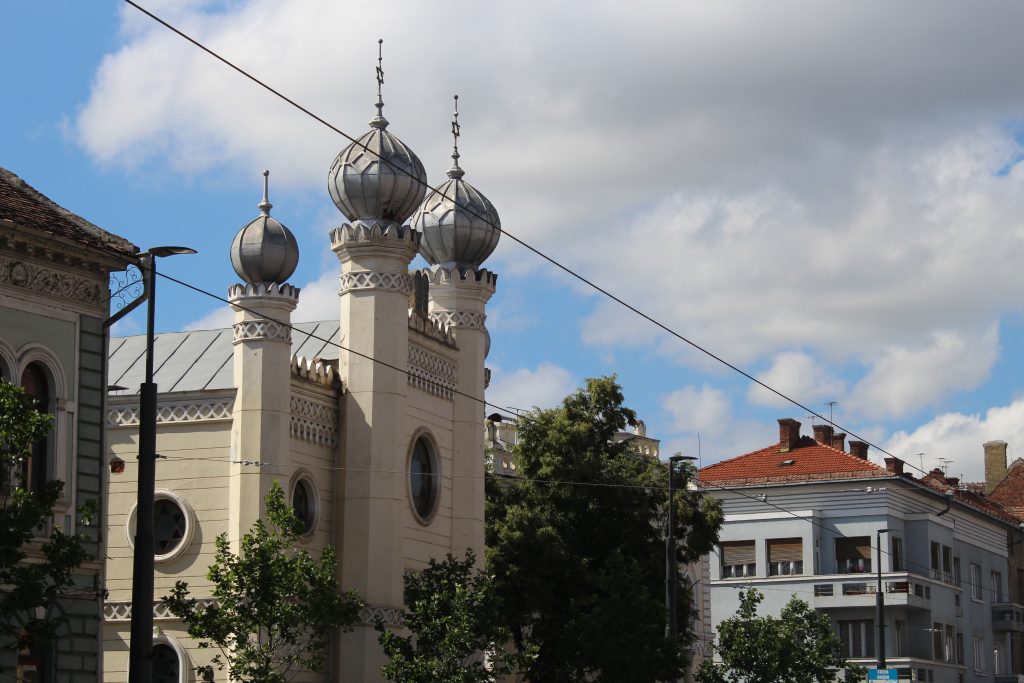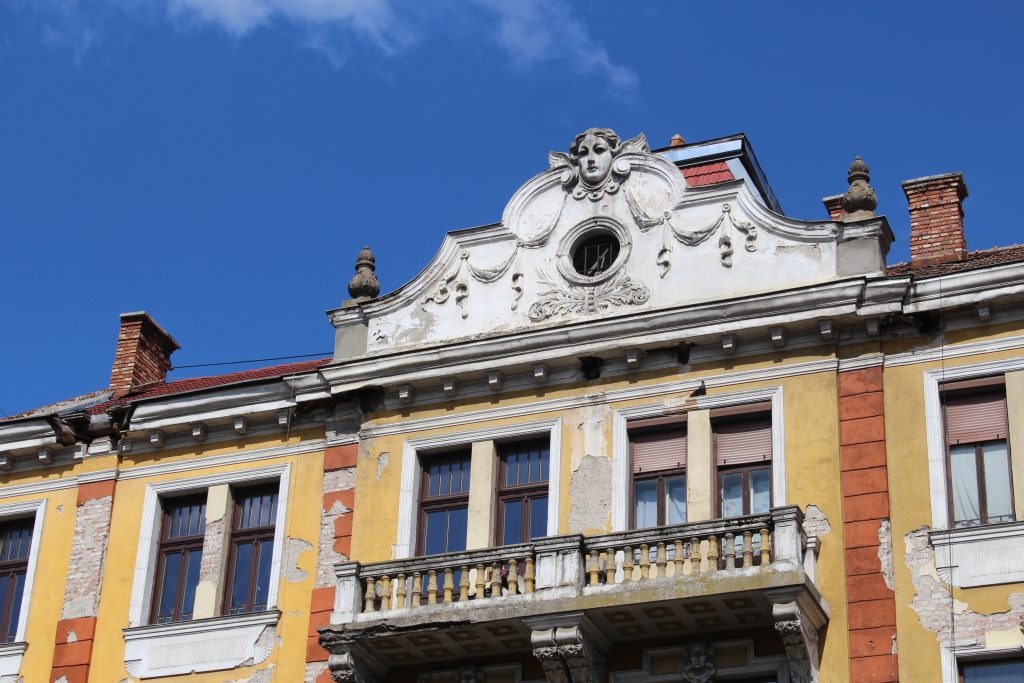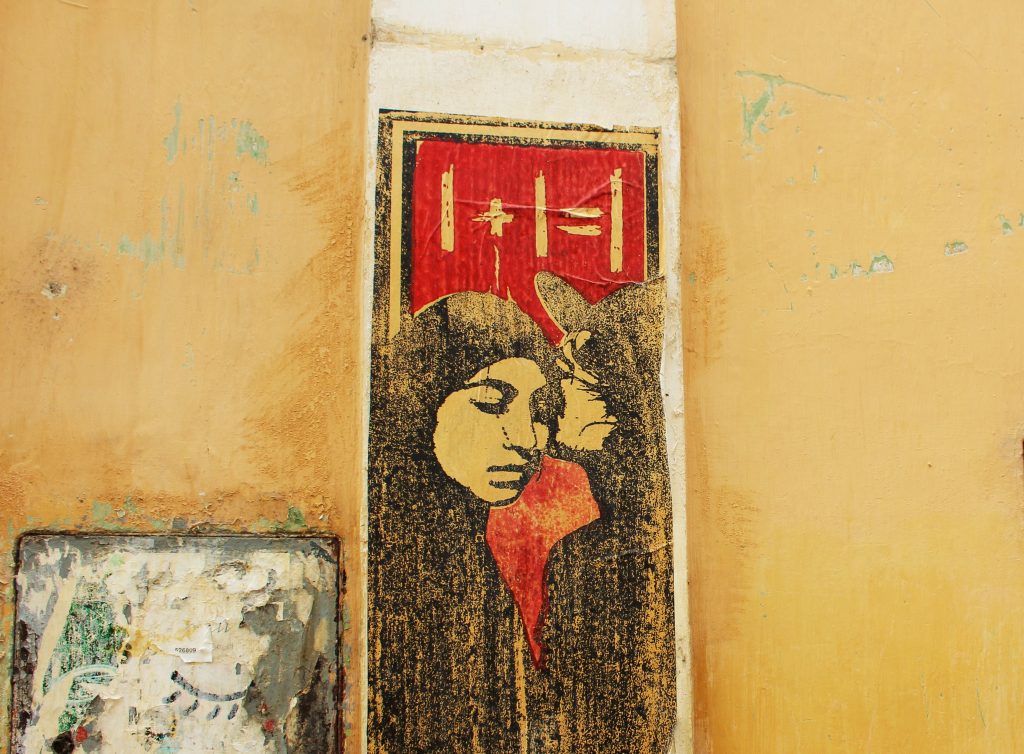 What to see in Cluj then? My number one apart from the attractions mentioned above – the botanical garden. The exhibition reminded me of the primary school trips. There was something extremely vintage about the exhibition, still it was worth-visiting. Outside, in the part, there are cute ponds filled with flowers, relaxing park and quite interesting sculptures. My best meal in Romania was also eaten in Cluj – at Samsara FoodHouse. Innovative attitude towards vegetarian cuisine, cosy place and cool, English-speaking service – I strongly recommend it. I never take pictures of food, actually I find it a bit strange, but this time the courgette spaghetti was to unique to miss this occasion!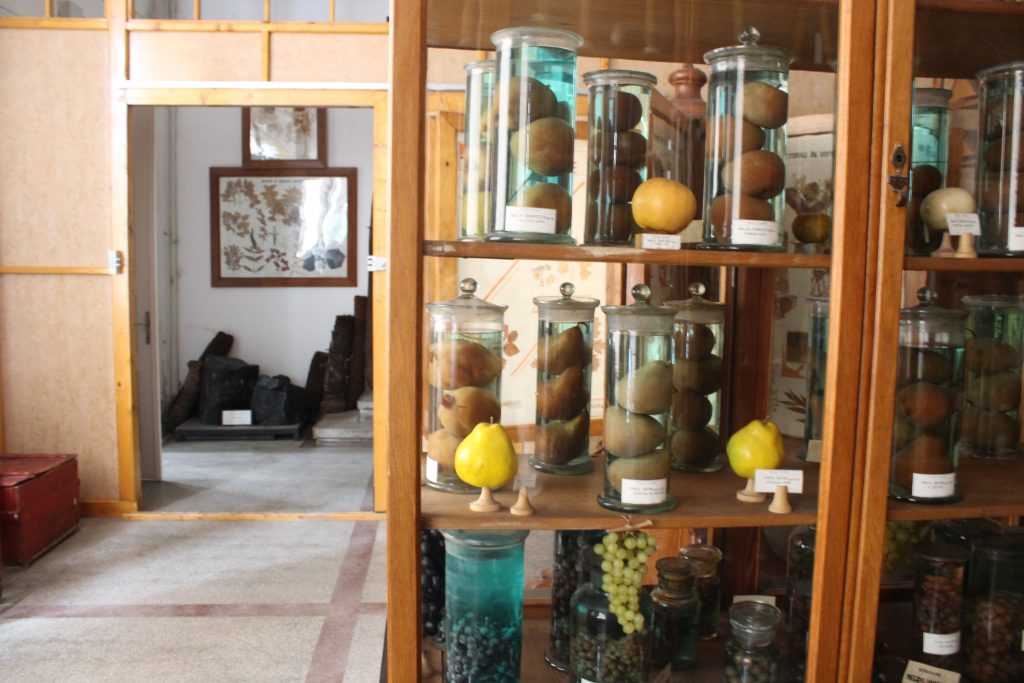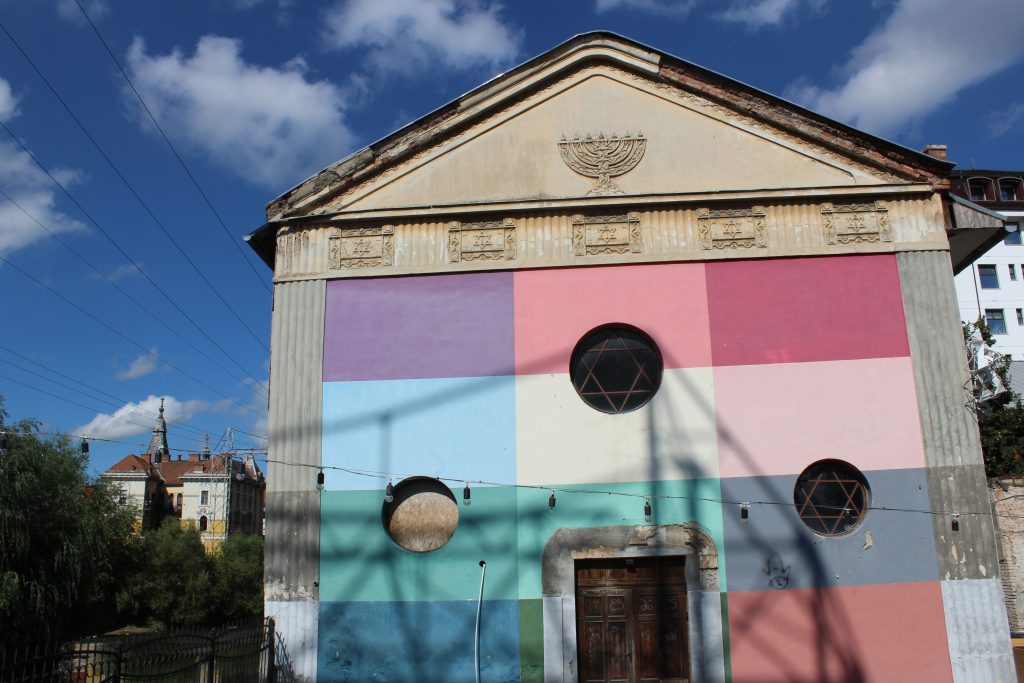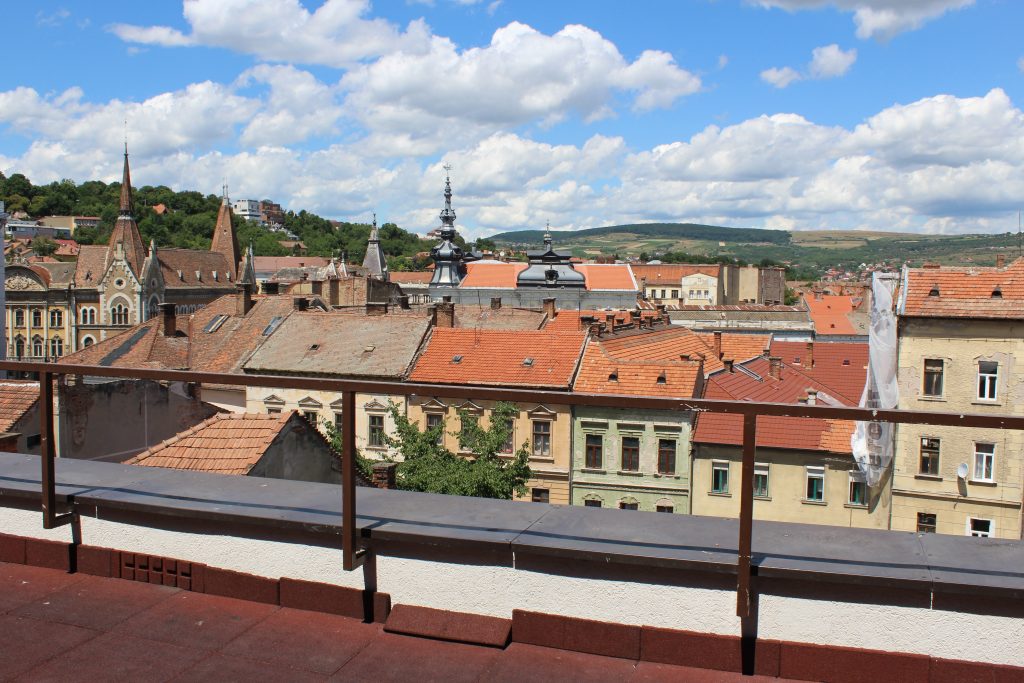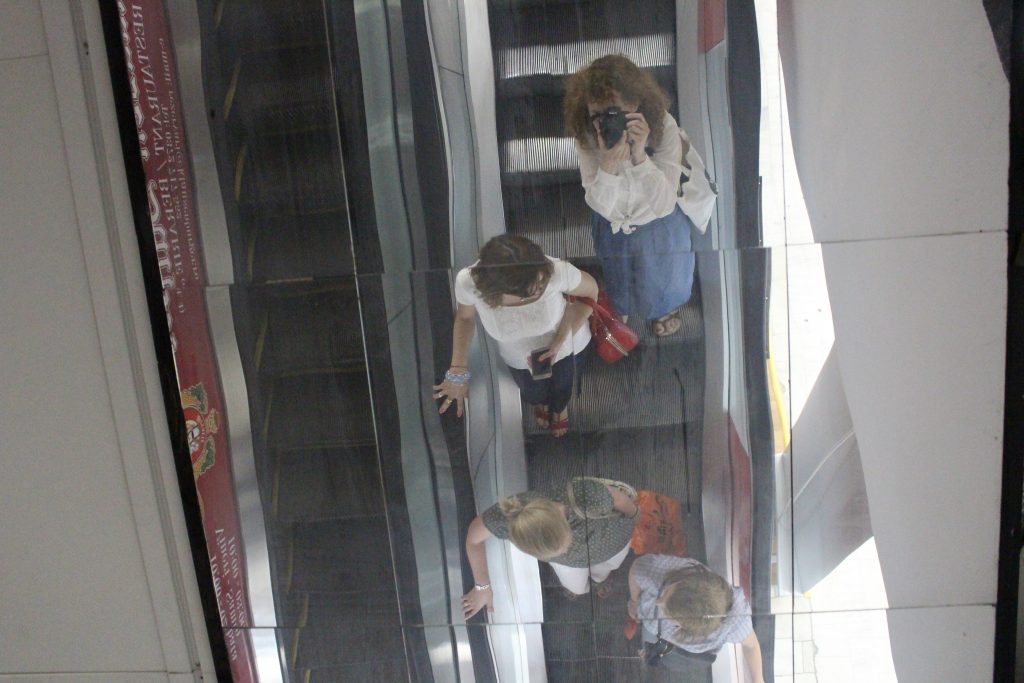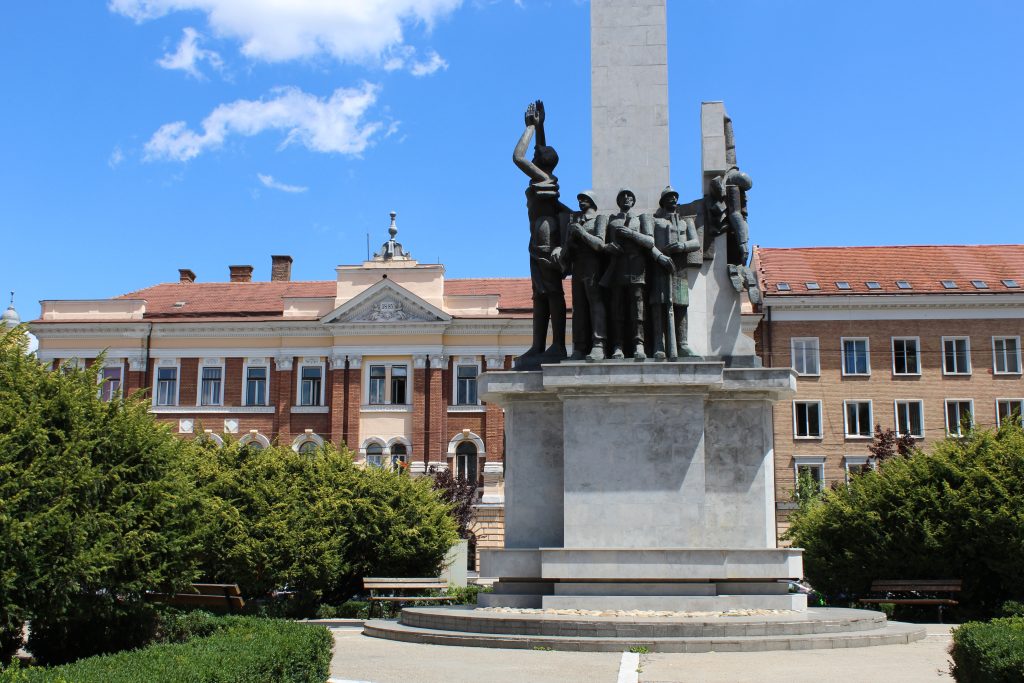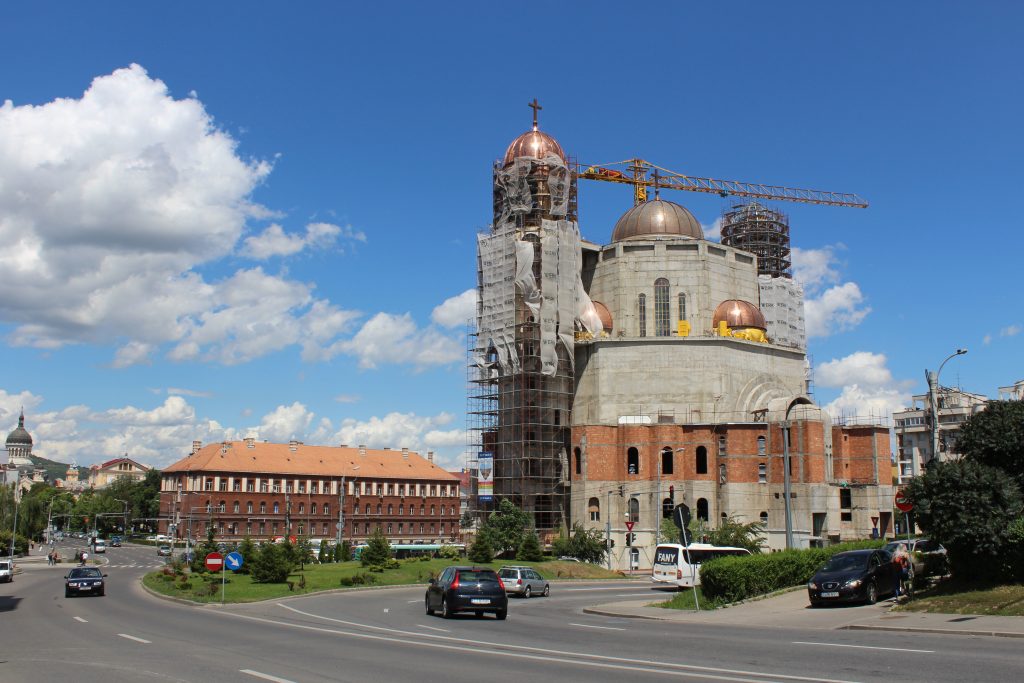 All in all, as you can see Transylvania is both adorable and worth visiting. If whole Romania? I guess yes, but didn't have opportunity to check. If I was about to plan my trip once again, less spontaneously, I would focus on thre e main cities (Sibiu, Brasov and Cluj). Instead of going to Sighisoara and Bran I would spend more time in the nature – Poles that I met on the road told me they even saw bears in the mountains! Despite the fact that I found Bucharest rather repulsive, I'd like to try exploring it when it's less than 30 degrees – no doubt I have to revisit Romania in the spring! In addition to that Dunabe's Delta would be cool. Despite some traveller from the 20s said so, visiting Romania is not like entering Eastern Europe through the kitchen entrance. It's like opening carved, colourful door to the unknown charm of the East.