Visiting Albania and not spending time by the seaside? Yes, that's my case and I don't regret it. What to do in Albania then? Everyday life of Albanians turned out to be more fascinating than busy holiday resorts. This country may be photographed in a very diverse ways, including the most popular "Albania of rubbish and ruins". Nonetheless, I'll show you few best Albanian pleasures. What to see in Albania and why it may be so cool?
Visit Durres off season
Durres is a large city, typical holiday resort – not far from the capital, Tirana. It takes less than hour to get there by bus or minivan. Finding the bus station was w bit more challenging due to no signs, but the best option is to ask locals. How's Durres? At the first glance – typical mixture of boring and posh. In the summer and during the weekends it may be crowded, I guess, but went there in October. And yes, Durres off season, Durres in the morning is magnificent. I found the city center almost empty and got enchanted by the offshore, its light and space. Combination of blue sky, turquoise water and white buildings reminded me of best Hopper's paintings. Delightful.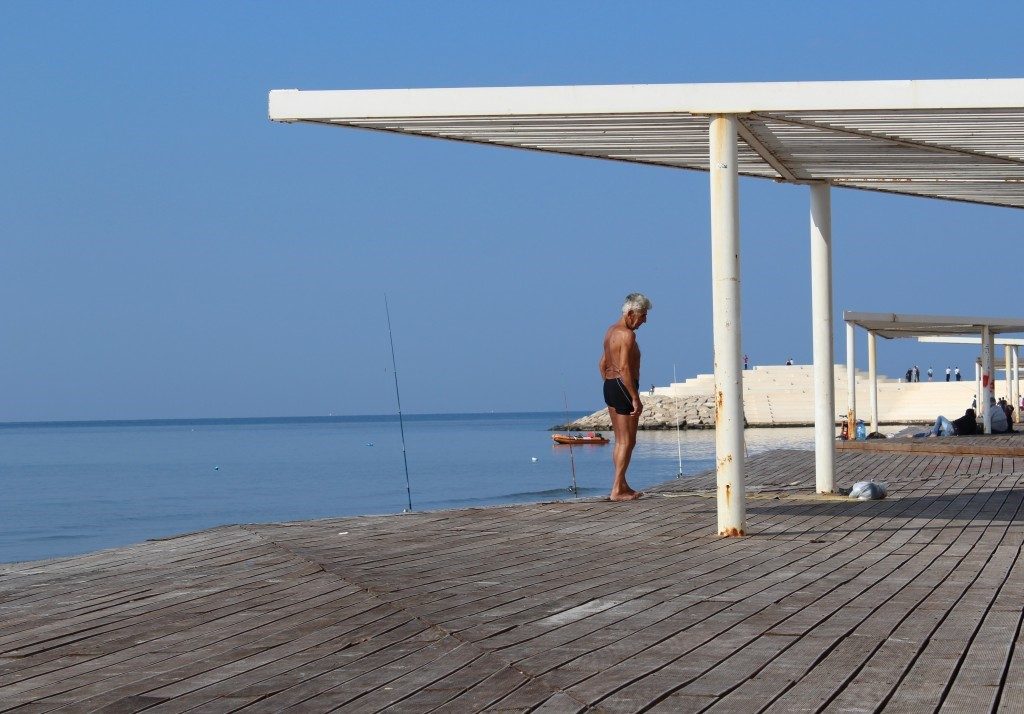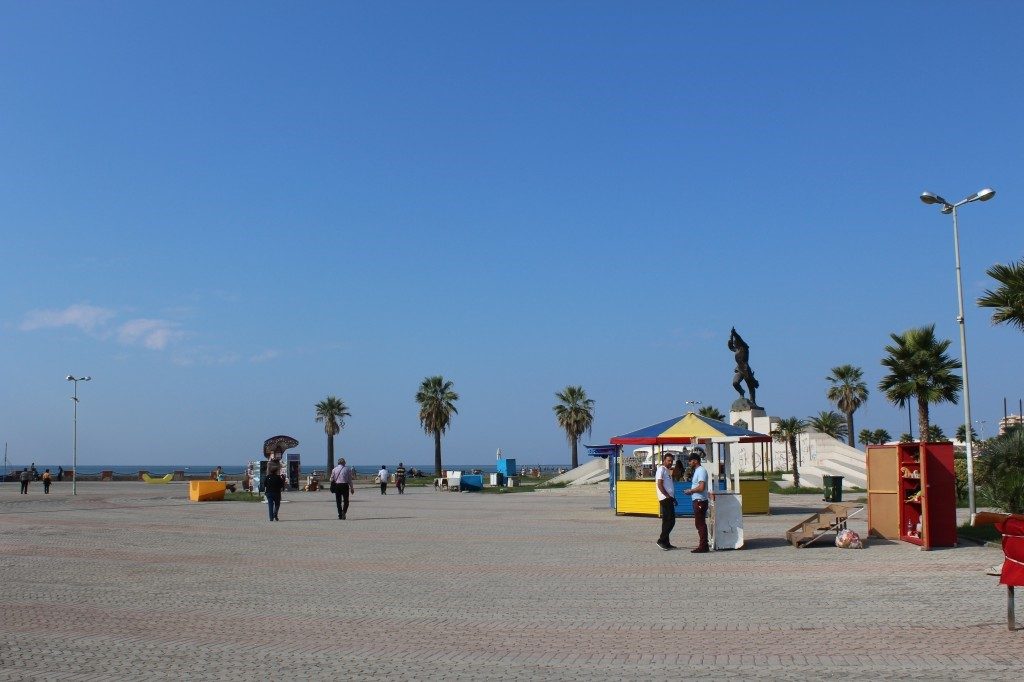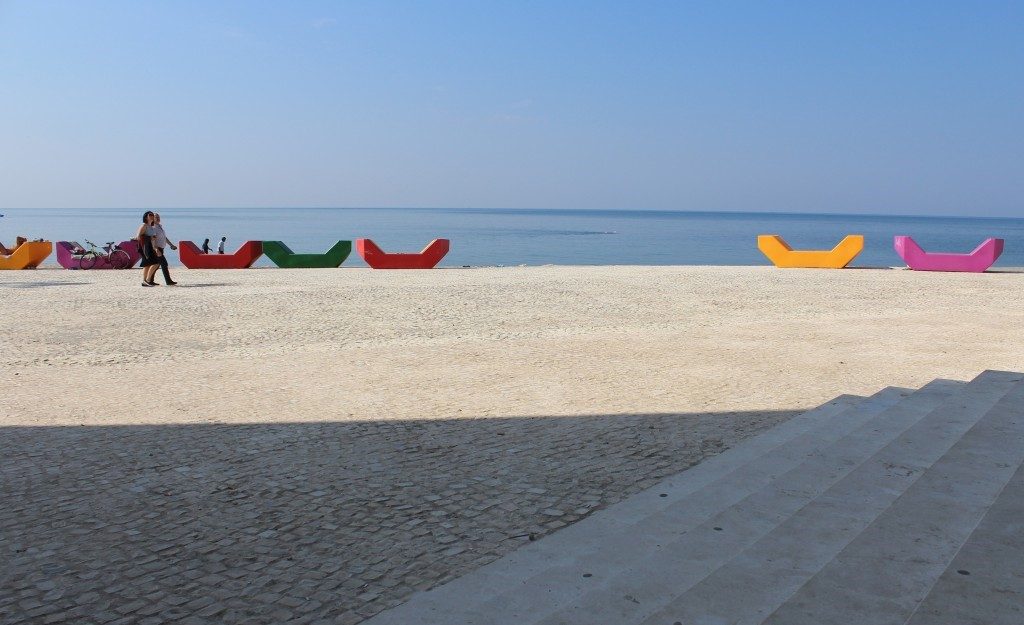 Read books written by Albanian writers
Who's the most popular Albanian writer outside of Albania? Ismail Kadare, of course. I have already read his two novels to understand this phenomenon. Why is Kadare so popular? Well, it turns out that his novels are classic Albanian export goods. What is actually very beneficial, cause it's easy to learn about the country. Why?
"Broken April" tells a story of a young villager confronted with his fate. His individual path meets rules of traditional code of honour (kanun), including bloody revenge. Small village has its own rules, based on the tradition, and it may be difficult for an innocent man to escape its fate. Well, the story is definitely absorbing thanks to the rising tension, but psychology of the characters… well, quite simple I have to admit. All in all, it presents Albanian traditions in a very clear, convenient way, so is definitely worth reading.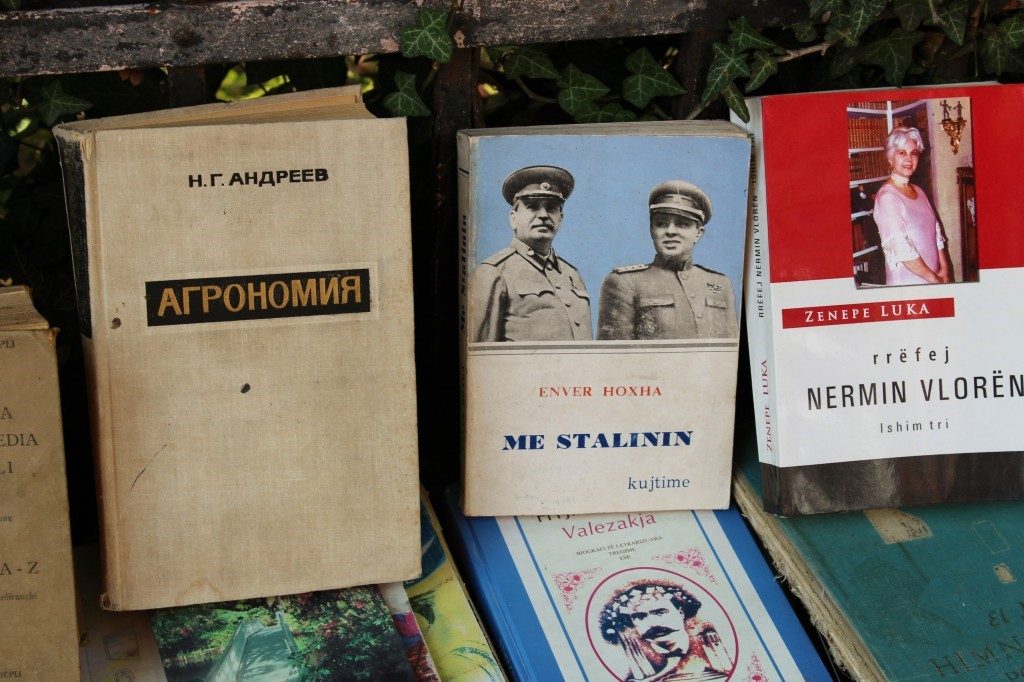 The second Kadare's novel, "Agamemnon's Daughter", impressed me much more. Suprisingly, it's very pleasant combination of erotica and martyr novel. No wonder in Poland this mixture would be controversial. The novel presents everyday life of former communist regime and outlines how public politics influences private life of Albanians. Maybe the term "influences" is not correct in this context – the regime literally crushes hope, love and desires of the main characters. In general, very depressing, but also witty and sensual.
My favourite book is actually written by Fatos Lubonja. It was "Albania – Endangered Freedom". This writer and dissident is an author of essays explaining past and present of Albanians. This includes Kosovars, Albanians living in neighbouring country (that used to be part of Yugoslavia). If you're curious about the differences between inhabitants of, let's say, Prishtina and Tirana, you will get to know a lot. Lubinja explains also the circumstances of Albanian rebellion in 90s (the army warehouses have been robbed!) and the context of socio-economic changes. Moreover, he also discusses Kadare's case, presenting darker side of this intellectual-celebrity. Albanian gossip level expert!
Enjoy Blokku
During communist era Blokku used to be closed district devoted for high-profile politicians. They also, well, kind of enjoyed the luxurious life, but also were living in the golden cage with no freedom – as well as the rest of Albanians, whose "cage" actually was not as gold in the era of poverty and economic recession. Nonetheless, nowadays Blokku deserves a visit. It offers opportunity to hang around in posh cafes and discover cool street art. Even in the summer the trees and gardens enables us to forget about the heat.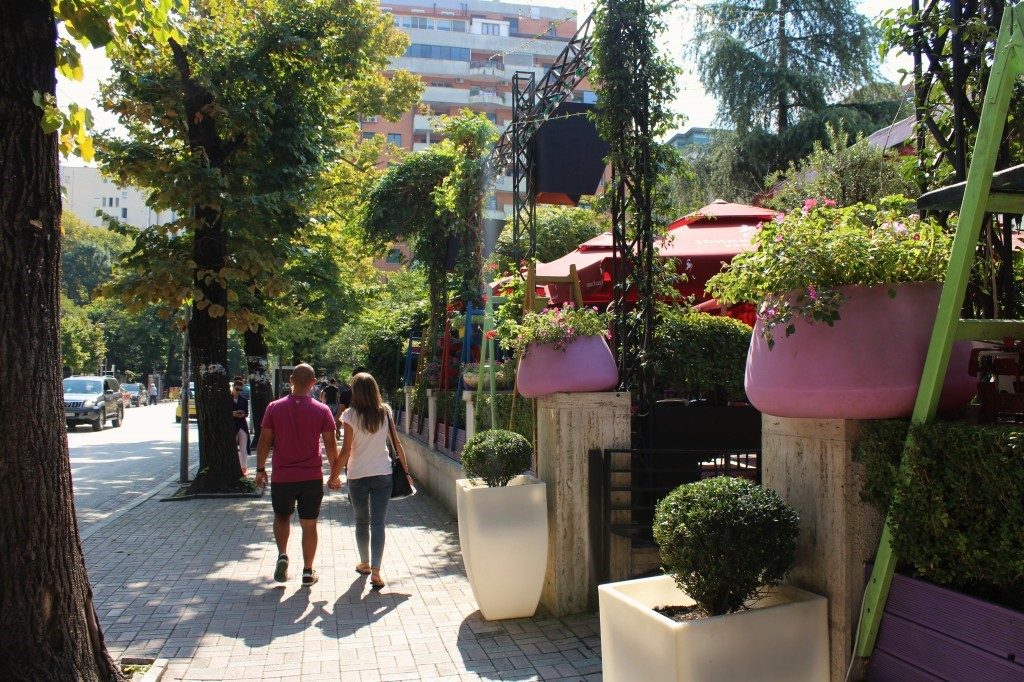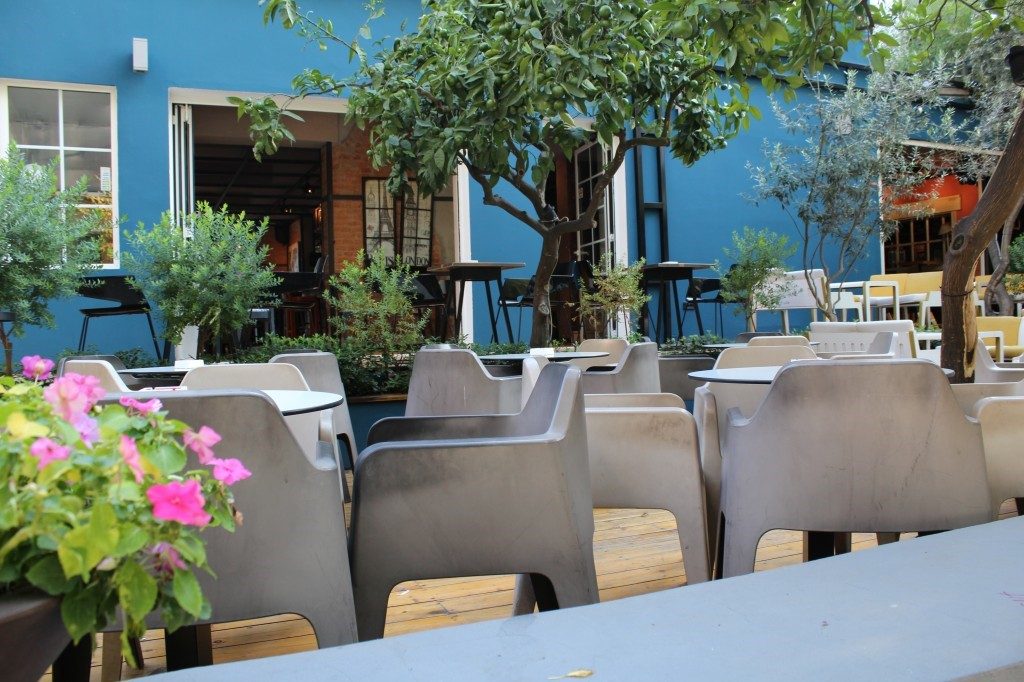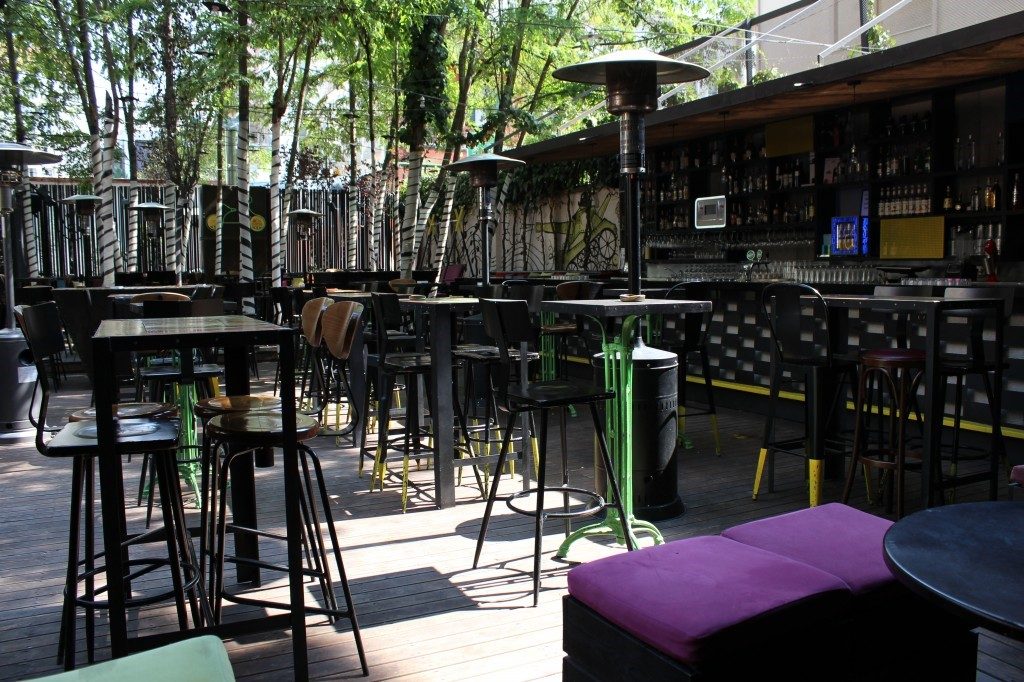 Discover street art of Tirana
From tiny pictures to huge murals – Tirana is colourful and filled with street art. Have a walk through the city and you will discover the paintings, stickers, murals, sculptures and art installations… Anti-capitalist murals are also quite frequent.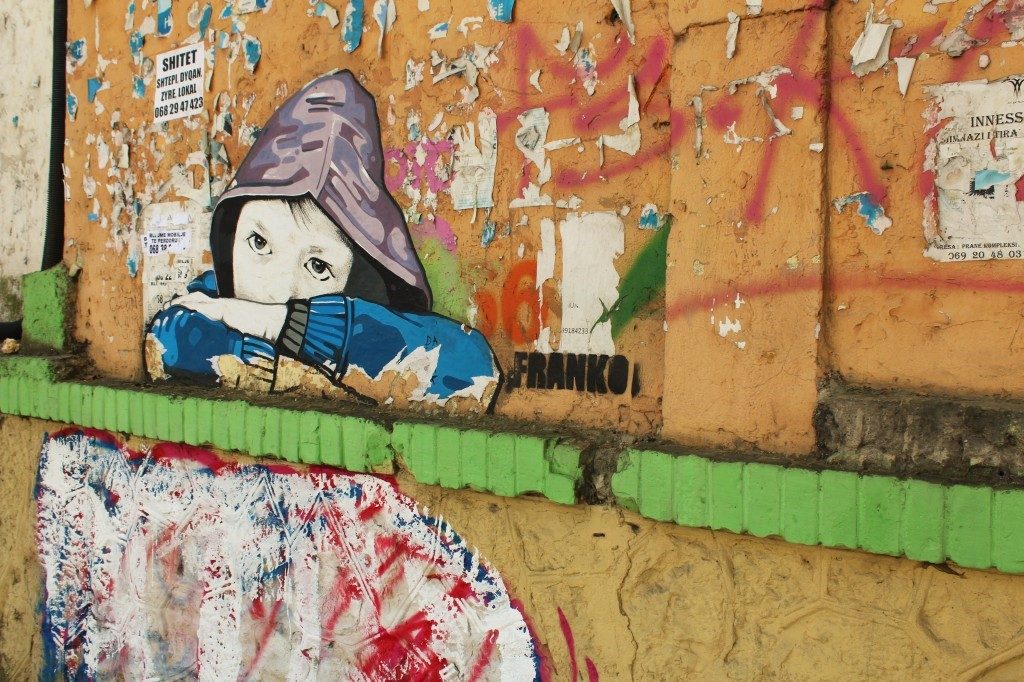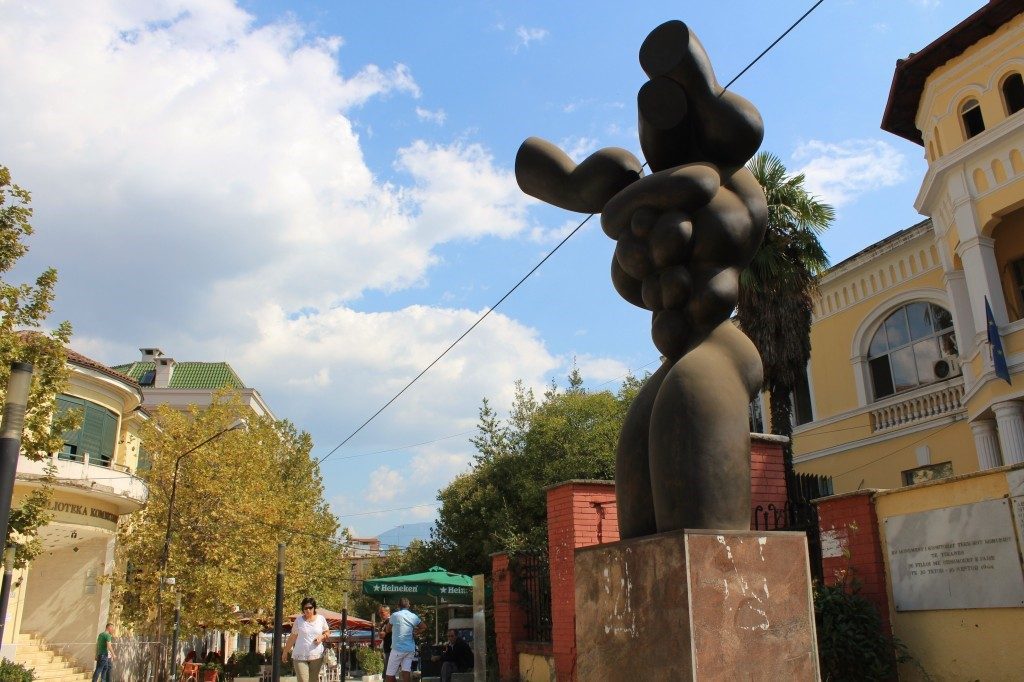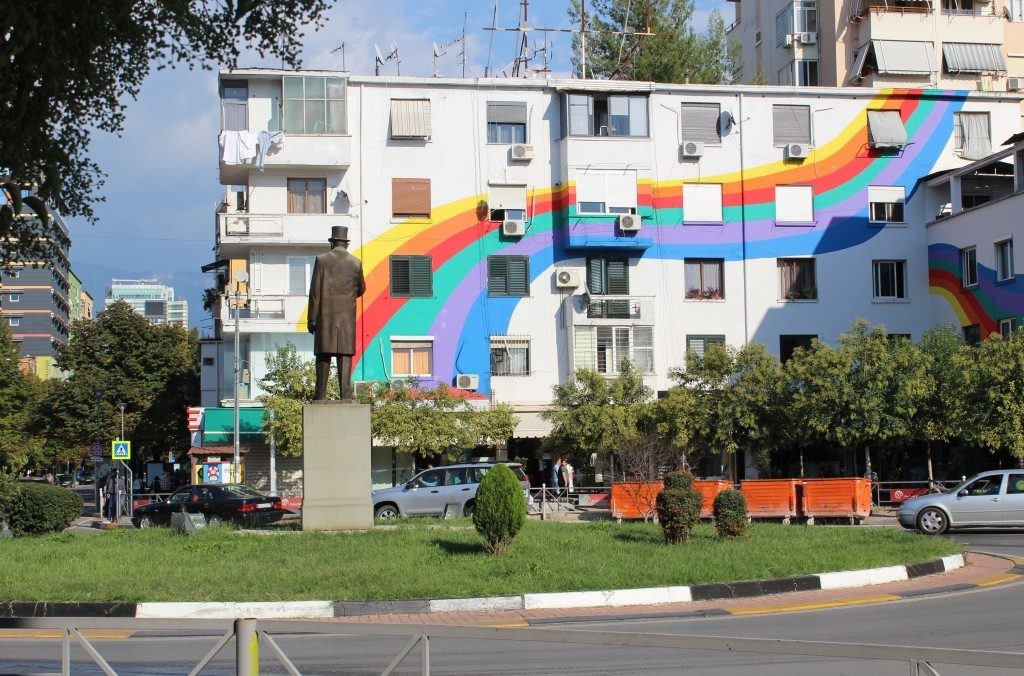 Visit Archeologic Museum
Probably the most famous building of Tirana. It's located near the main square, Skandenberg Square – named after national hero. Also, a tourist classic that for sure deserves a visit. Splendid mosaic in the front may suggest that the communist era of Albania was quite delightful period. In fact, the country was kind of prison with closed borders, brutal repressions and economic retardation. The exposition tells the rest of this story. Unfortunately, very detailed and with no English translation, it may be interesting for those who already know a bit about the country. This is why I focused mostly on the building itself (beautiful staircases!) and the view from museum's large windows: such a magnificent panorama! In addition to that: don't miss the mirror-like elevation – perfect for taking selfies.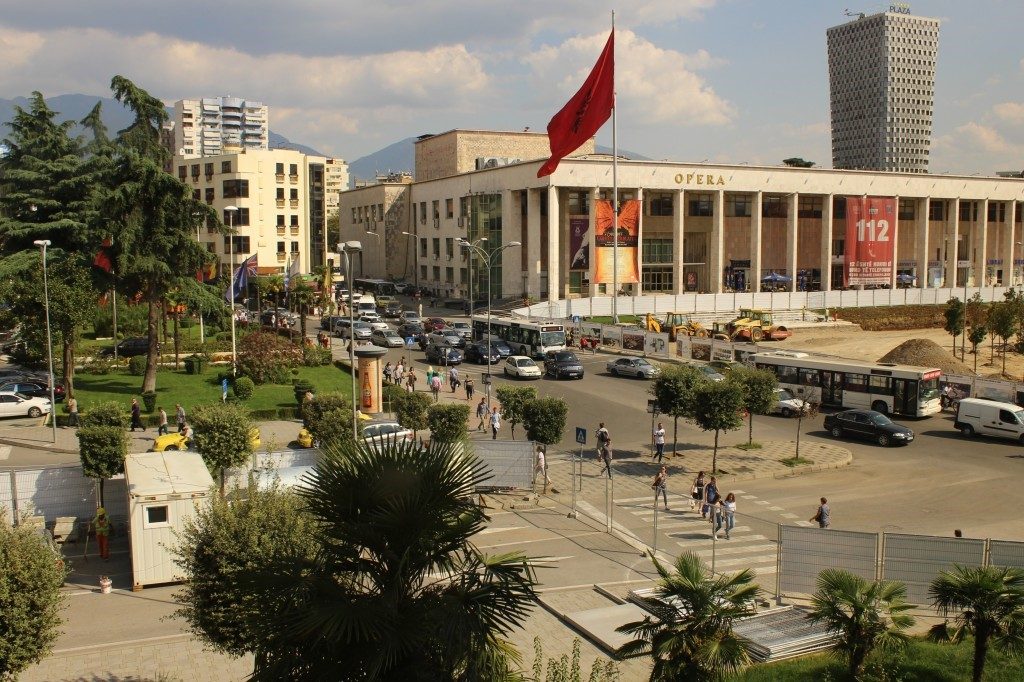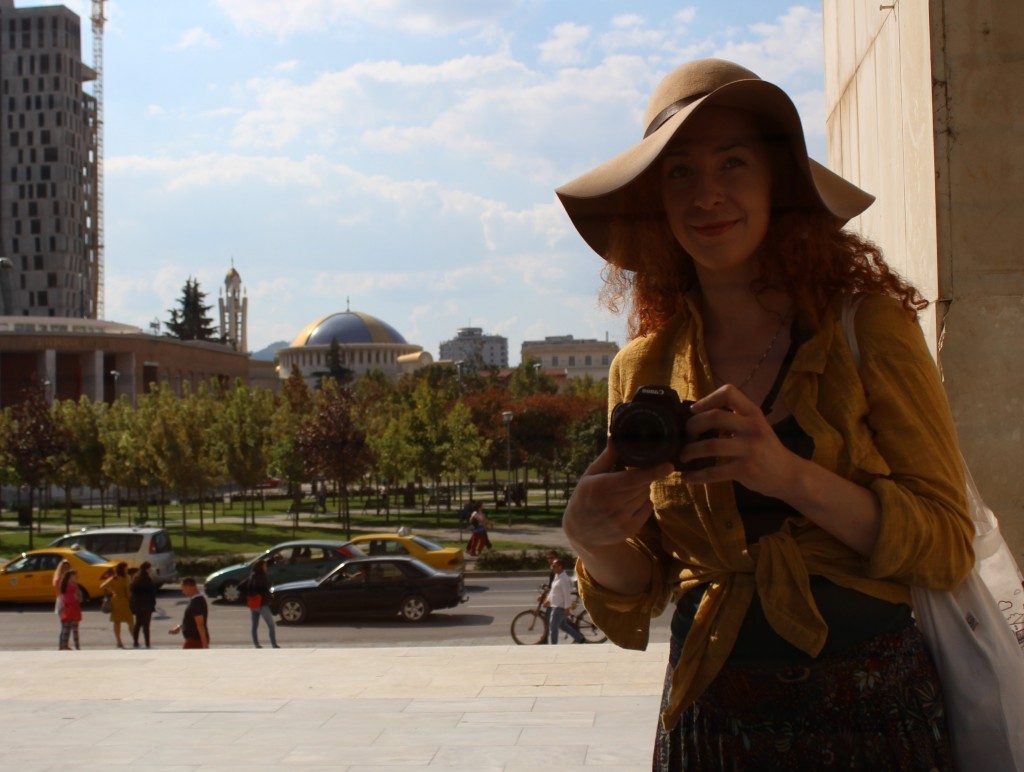 6. Drink coffee by Shkora Lake
On my way to Macedonia the bus stopped for 20 minutes break. The random place I didn't know turned out to be Lundina e Drinit restaurant. Surprisingly, the taste of the coffee and view of Shkodra Lake just in front of me made this one of my best Balkan mornings.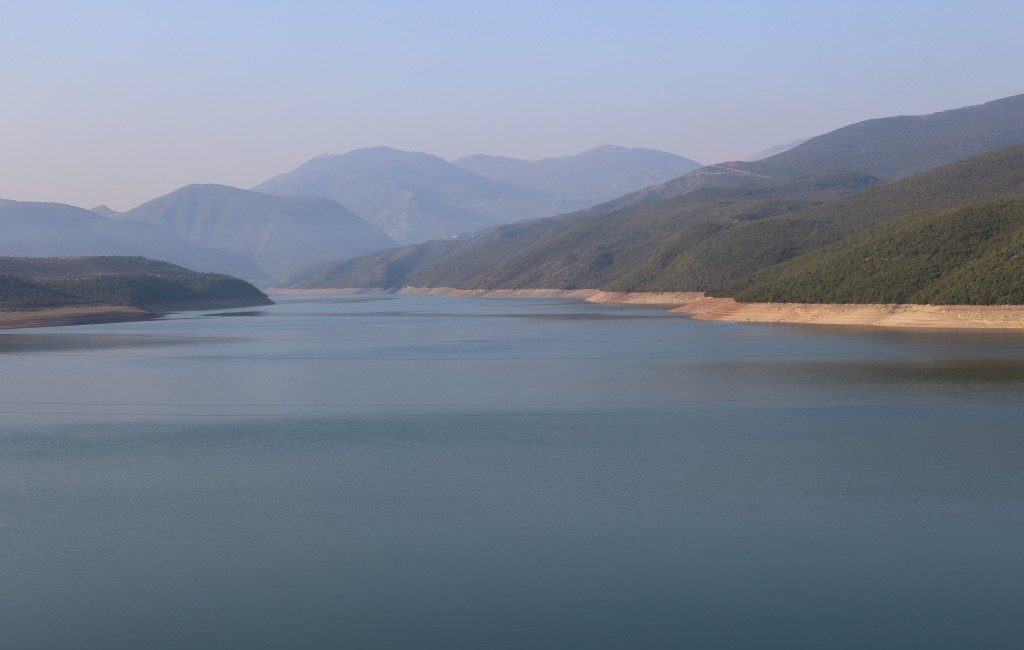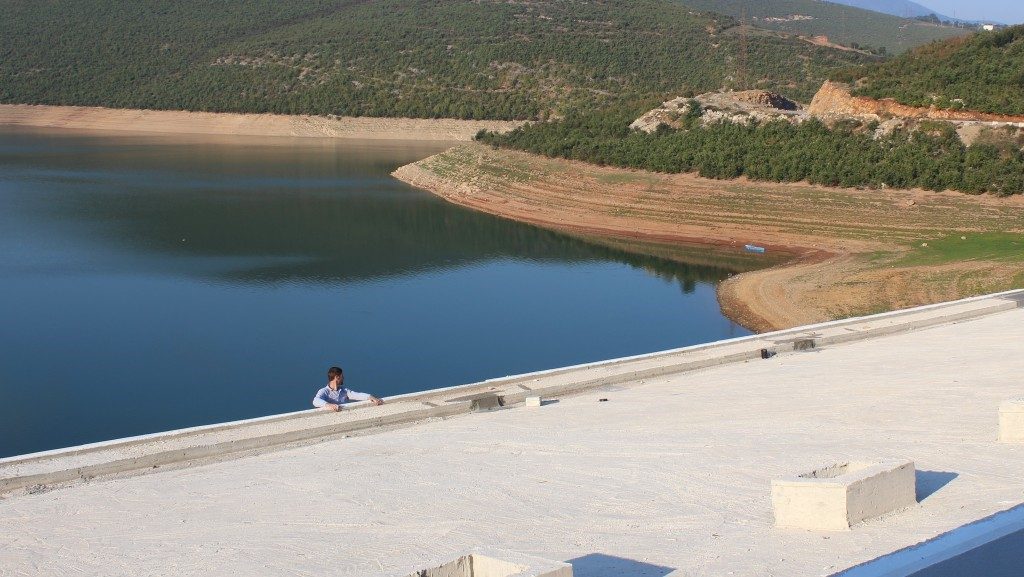 All in all, despite it's scary history and turbulent present times, Albania is beautiful and may be relaxing, especially off season. Discovering hidden beauty and surprising posh side of Tirana – I find it much more interesting than exploring historic villages. In addition to that – instead of getting bored by the seaside, it's better to focus on lakes!