Giorgi Tabagari, LGBT+ activist reveals the story behind the first ever event of this kind in Georgia. Why not Caucasus Pride? What's so unique about the event? What are the fanciest LGBT-friendly spots in Tbilisi? Last but not least – how Giorgi's personal story is related to the Polish context? Tbilisi Pride will take place from 18th to 22nd of June 2019 – now it's time to explore queer life of the capital of Georgia.
MAŁGORZATA "GOCHA" PAWLAK: I'm glad that I had opportunity to meet you here in the Tbilisi. Whereas Georgia is very popular among Polish tourists, there is no awareness of what's going on here in terms of LGBT topics. The event you organize is going to be the first one in a whole Caucasus area. What's the story behind it?
GIORGI TABAGARI: First of all, we have been organizing IDAHOT events since 2012 on May 17 and was constant source for clash. Recently, we reflected on the challenges and on the things we would like to achieve in the future. This why when we realized we need to become louder and more visible as LGBT+ community in Georgia. We decided it's the right time to organize the Pride, also because the community is way stronger than it used to be couple of years ago. For instance, there are more safe spaces in Tbilisi (including cultural centres and clubs). Decision-making process was not easy, it was neither spontaneous… all in all, 4 months before the event we decided to announce the date. Why so early? The goal was to communicate efficiently with media, politicians and public in order to provide safe space for the Pride. This would be the opportunity to present the message about the problems of LGBT+ community in a proper way – more political, less celebratory ones.
Yes, so the main theme of the Pride is going to be more serious in comparison to the ones in many European countries. Less fun, more politics. The focus is going to be put on the issues LGBT community facing on a daily basis – homophobia, lack of civic partnerships or marriage equality… How would it be reflected in a Pride Week programme?
One of the major events will take place in the theatre – the Kafka's "Methamorfosis" is going to be presented by group of LGBT+ artists. In addition to that – the international conference focusing on the regional issues. It's because the challenges we face in Georgia are similar also to the countries of the region, not only Caucasus, but also Eastern Europe and Balkans. We are going to touch upon the issue of visibility, legal gender recognition for transgender community, right to health and also how to tackle rising radical groups.
Pride celebrations in the Western countries sometimes are commercialised and political messages are often lost in the celebration part. To the contrary, we'd like to take a different approach and use this march to raise our voice and promote the topics that are closer to our struggles for equality. This is how first prides were starting pretty much everywhere in the world anyway.
You mentioned the other Caucasus countries – what's your plan for the cooperation then?
Actually at the very beginning we considered organizing the Caucasus Pride – the similar model is already implemented in Baltic countries, where the Pride rotates between three capitals. Unfortunately, then we realised it's not really possible due to the conflicts, so the rotation would not be possible and the Pride will be held in Tbilisi all the time. Because of that we decided to stick to this anyway. Nonetheless, we perceive it as the possibility to have maybe spill-over effect. We aim to invite to Tbilisi as many activists as possible to provide inspiration and empowerment. Maybe when the right time comes they will be able to organize the same event in their home countries. Personally, for me as an activist the participation in many different events was always great occasion to gain knowledge and confidence.
So what's your favourite pride event in Europe?
Warsaw and Brussels Prides are usually my most attended ones, because this is where I used to live and where the most of my friends are based. But also I took part in the marches in Riga, Vienna, Stockholm and many other cities.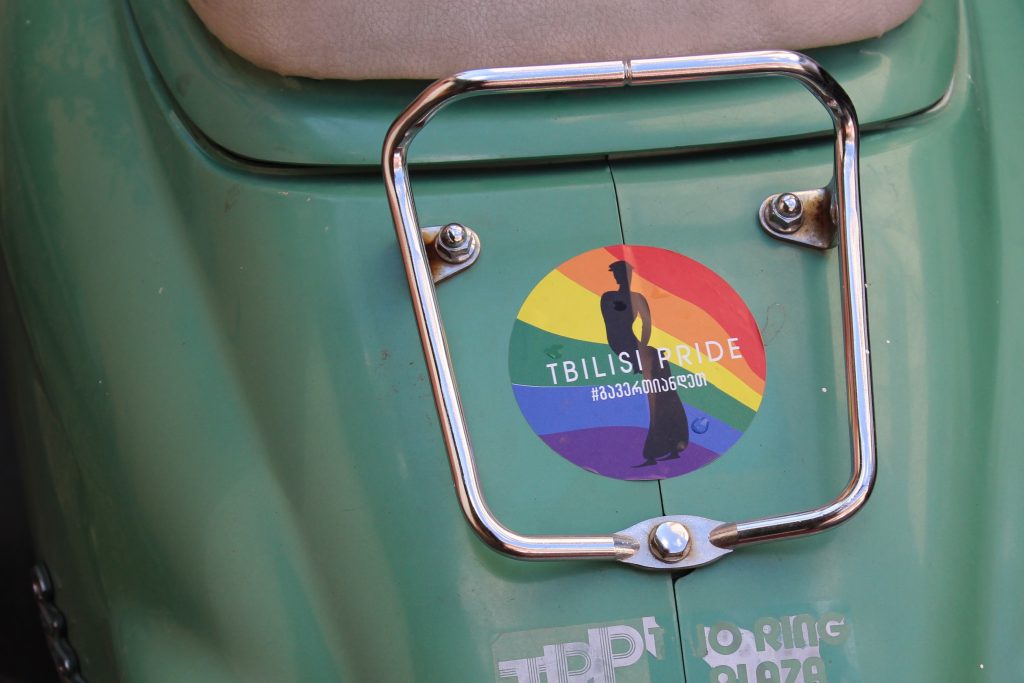 More political, less celebratory – and how about security? The attack on the activists 5 years ago (the May 17 case) attracted the attention of the international media, this is why I guess some people may be concerned about the safety issues. Do you think it's also the right time for tourists and, let's say, expat community to join the event?
Well, this may not be the type of pride they expect, the one they know from the Western countries – definitely more serious one. Actually we're making history here, it's not easy to do the first step. The first ones are always problematic – starting from Stonewall to any pride organized anywhere! This is the opportunity to help the community and to and to fight to something bigger. But at the same time we have to be aware of the potential risks and the fact that it won't be the safest Pride that they could go. But well without the security guarantees even we won't go there.
All in all, support from the expats and tourists, as well as the participation from abroad is really important, the prides are never really a local issue as such. The oppression the queer community is facing is similar everywhere, just the level of it is different. And there is solidarity, we feel it every day – the donation, support from the social media, etc. I hope we will have local impact – both making the attitudes positive and empowering the community.
Speaking of tourists – what do you recommend in Georgia in terms of queer culture? I've already been to the Success Bar, but as far as I know it's the only gay bar. What kind of LGBT-friendly places do you recommend as a local expert?
Both Bassiani and KHIDI, the most popular techno clubs are very queer friendly places and they organize the queer events monthly, it's usually packed. Also: Café Gallery, Prince Bar, Mozaika – the feeling of safety it's already there. For such a small country it's not that bad I think. Well, the Success Bar was always there and currently it's always full of queer people. A lot of expats and tourists go there as well. Life in this regard really changed in Tbilisi.
…but before the renovation it was a bit different, right?
Yes, exactly. Now during the weekends and in the evenings it's very crowded and vibrant. I have to admit that the fact that so many new places become queer-friendly gives me hope. When I moved back from Poland to Georgia, this sense of hope and the fact that Tbilisi looks so vibrant encouraged me to stay in my home country after working in different European countries.
Yes, I was surprised to discover that you spend more than two years working in Warsaw, Poland, for Campaign Against Homophobia [KPH – Kampania Przeciwko Homofobii, one of the biggest NGOs focusing on LGBT+ topics]! Moreover, you post about Poland a lot on Facebook. What was the reason why you came to Poland?
Yes, my story was both work-related and personal-related. I was working on hate crimes at KPH. Managed a project regarding the transposition of EU's Victims' Rights Directive. I enjoyed these three years in Poland and still keep in touch with Polish friends frequently.
How about your perception of the situation in Poland then?
Well, unfortunately a lot of things in terms of equality have stopped after PiS came to power. When government puts the wall and leaves no room for policy advocacy it's a little difficult. I do hope that Robert Biedron and his new party will put Poland back on track.
Well I have to admit, I can spot the difference here in Tbilisi as well – this kind of enthusiasm, the atmosphere of positive changes or at least optimistic expectations for the future…
Yes, that was actually the push up to move back here and join activism in Georgia. Of course there are many challenges, but I try to be optimistic – and of course if I was not hopeful about it I won't be doing Pride at the moment!
What are the other NGOs and groups focusing on LGBT topic in Georgia?
Well, for instance WISG – Women Initiatives Support Group. They focus on LBT women and provide the community service and the advocacy work. They are one of the oldest still functioning NGO's here is Identoba, operating in Kutaisi and Batumi. Their profile is similar to the Equality Movement, which is now the largest service providing organisation in Georgia. Now I established Tbilisi Pride for the visibility and advocacy work – it's the beginning so we'll see how it works.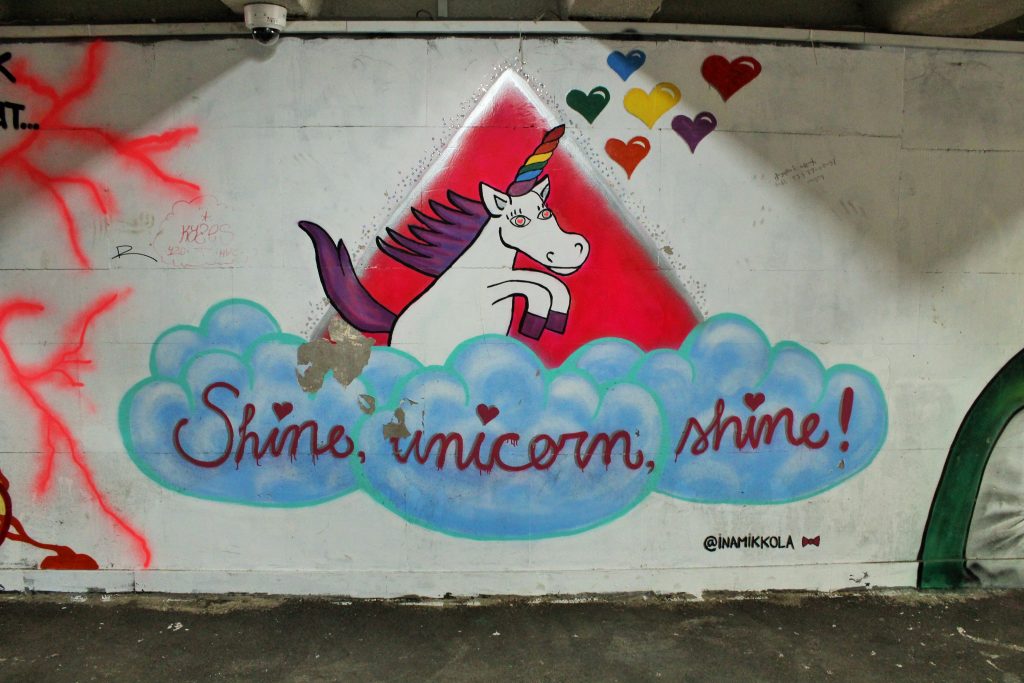 Speaking of your activist experience, what's the project that you're the most proud of?
Well… I had two things like this. Firstly, the participation of Nino Bolkvadze, first openly lesbian candidate in the elections last year. This was actually my idea to make this step, I was the one to fought really hard for this topic, but it worked really well in terms of the media coverage and the feedback we got from the society. And Nino herself is great, she did a tremendous job in raising awareness.
The second thing was the initiating civil partnership campaign. Also it was very controversial, because many activists claimed it was not the right time, because according to them the community had different kind of problems… Nonetheless, started the awareness raising campaign and managed to find the couples who were speaking of their same-sex relationships on the videos. It's still ground breaking here in Georgia to be open like that! Thanks to this campaign I think the public knows better the meaning of the civic partnership right now. Moreover, the community has a well-defined goal. This is why Tbilisi Pride also has this goal. Oh, and actually this is the third thing I am the most proud of – we're on the right direction in terms of the work. I have to admit it's very stressful experience, we work hard, mostly as volunteers, I had to quit my job to start this… but the reward would be very precious in terms of an impact.
After the Pride is organized, what's your plan? Are you willing to develop it in the future or focus on something else?
I perceive it as one of my last activist actions, then somebody else can take over. I'd like to do something else as well, because being an LGBT activist is a very stressful job – that constant negativity that you're getting… All in all, at the moment I'm fully focused on the Pride. After the event I'll decide what to do next.
Do you have any plans to move back to Poland or EU in general?
No, I prefer to stay in Georgia, but I might also consider going to [Robert] Biedroń's [the first openly gay parliament member, then city mayor, now leader of the new political party, Wiosna – Spring] direction and join the politics. I believe we need to use different methods to be effective, we need to bring it to the political level as well. I find it amazing what Robert is doing it Poland, he really changes the mindset. On the other hand, when I moved to Warsaw soon after Law and Justice came to power, that period was interesting and very challenging at the same time. A lot of friends of mine left the country. The stagnation is never really entertaining to watch, especially if you look at it from the perspective of your life… It's your life and you don't want to spend it in a hostile environment [that Polish government, especially Law and Justice political party, creates for LGBT community]. And now Robert brings this hope, that something may change dramatically when people like him will get elected or get the representation in the parliament.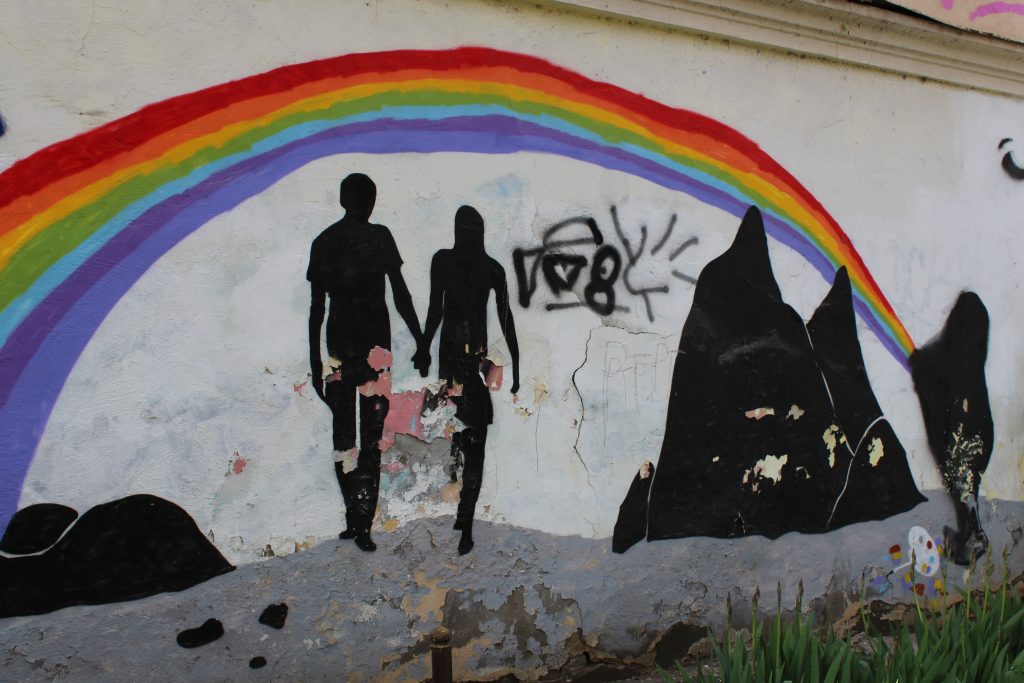 How about the process of the preparations? Was there anything that surprised you? How do you feel just before the Pride?
The process was often stressful. Community has been divided, which is normal for the first pride and we did expect that to happen, yet it's hard to go through this when it happens. More unity could have brought better results. Other than that, we are having an amazing campaign and reaching out a lot of people locally and internationally. Our media campaign especially has been a success story and I don't recall many other social movements, who has had similar achievements.
Another part is hatred and threats we get from radical groups and followers of orthodox church. We expected that part as well, but we were hopeful that government would be a little more effective in dealing with them. Unfortunately, state has pretty much failed us in this and now we have to campaign internationally to put pressure on government to ensure safety of pride participants. In any event, we are hopeful that things will go well and we will make a significant step forward in terms of achieving equality.
For those who'd like to support the Tbilisi Pride – what are the options?
Spreading the word – also via social media – is always nice. Donation – that's the second part – you can still co-fund the pride at this website.
Thank you for the interview and good luck with the Pride! We're waiting for the first event of that kind in Georgia to be held 18-22 June 2019. The march itself will take place on 22nd and will be covered widely in international media as well.
---
Here's the link to the petition to support Tbilisi Pride – while the Georgian government is still hesitant to assure the safety and protection for the event, it would be good to encourage them to do so!